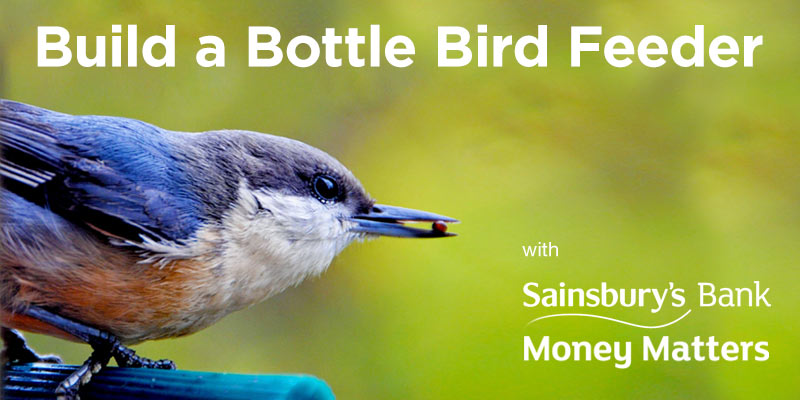 Encourage birds to visit your garden with this super-simple DIY bird feeder.
What you will need:
An empty plastic bottle (approx. 500ml)
2 pencils
A sharp knife or scissors
Wire or string
There's no need to go out and buy an expensive bird feeder, when you can make your own at home. The guide below was created by the personal finance bloggers at Sainsbury's Bank Money Matters and is a great craft project to try with your children or grand children. Simply follow the step-by-step guide below and you'll have birds showing up in your garden in no time!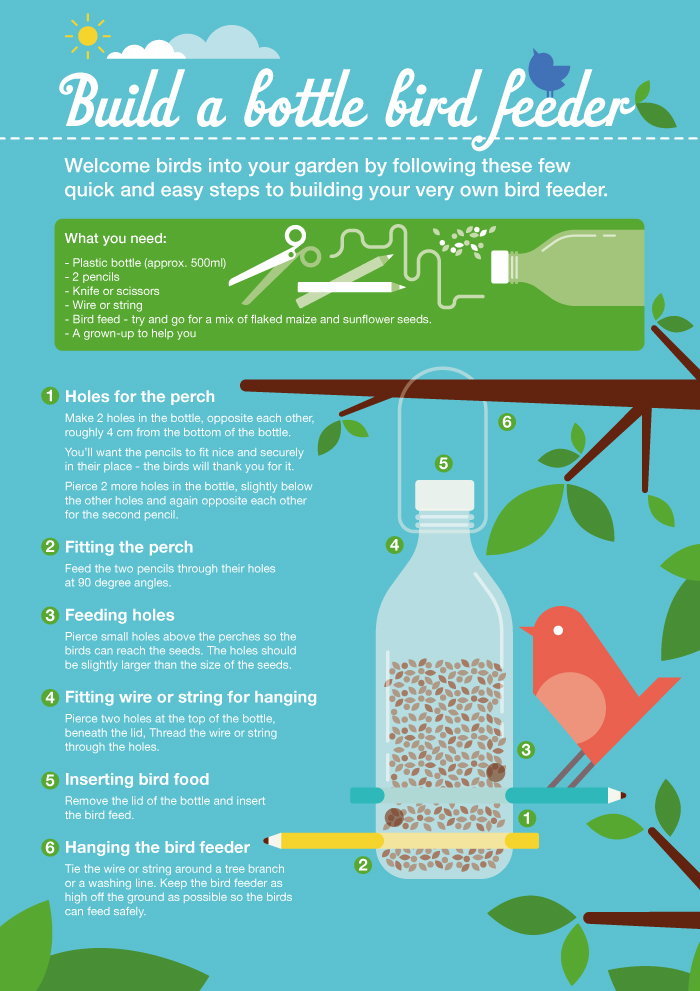 See also — our guide to building a DIY insect hotel.