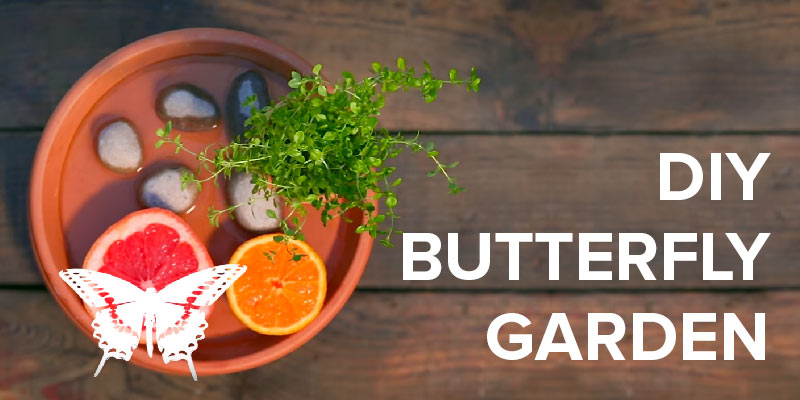 Build your own butterfly garden with this simple video tutorial.
This is a quick, easy and fun garden project that can be done in an afternoon, making it an ideal activity for children. You can spot butterflies and help boost the UK butterfly population. Watch the video below and scroll down for a list of what you'll need.
What you will need
Large plant pot and a dish that can rest on top
Rocks/pebbles
Fresh citrus fruit
Thyme
A variety of butterfly friendly plants such as Blue Salvia, Lavender, French Lavender, Ameria Armada Rose, Dianthus, Geum and French Marigolds.
See also: