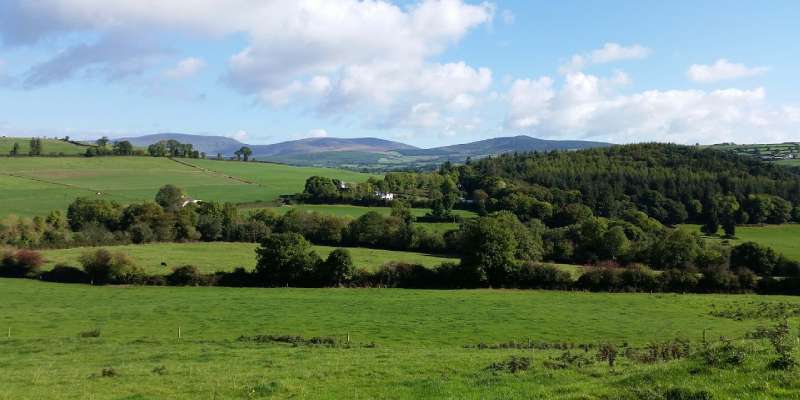 Selling land can be a challenging task without the right knowledge on how to market vacant land properties. It's not uncommon for sellers to sit on a land property for a month or years without getting as much as an offer. Of course, a lot of factors contribute to this problem, such as the lack of bank financing on many land purchases, and a smaller pool of potential buyers as compared to homes or other forms of real estate.
Although not all land properties and local markets may not be the same, there are some basic rules you can follow to increase your chances of getting a successful sale. When it comes to marketing and selling land, it all starts with investing time and money into creating a high-quality property listing, that with all things being equal will set your property apart from the others on the market.
Today, the internet provides an excellent platform for selling land. Listing your property online will allow you to increase your exposure to a larger pool of potential buyers. The following are some tips on how to successfully sell your land online.
Know Your Market
Before selling a land property, it's crucial that you study your market. Land buyers in a particular market may have a different preference or demand from another market. And an excellent property investor should be aware of the differences.
For instance, you must consider zoning restrictions because some buyers may be searching for a property to build a home, while others want to utilize the land for farming. The location or development of the land will help you determine the type of buyers that you need to target in your marketing strategy.
Increase property appeal
Once you've studied the market, it's now time to get on the work of making preparations to turn your land into something that would appeal to the buyers. You need to keep in mind that making a good first impression is the key to get people interested in your property.
It's advisable to clean up the area to make it more presentable. You can also make minor improvements like putting up attachments for future utilities or delineating the property border with a fence.
You can also ask advice from brokers and appraisers on what improvements you should make for your property to make it more appealing to buyers.
Gain Exposure
It's crucial that you broaden your marketing scope to reach out to as many potential buyers as possible. Depending on the location and type of land property the local market may be limited, in which case it crucial that you find ways to gain as much exposure as possible. For instance, you can use social media or post ads on websites intended for selling and buying land properties. Using the internet is the most convenient platform for you to get a successful land sale. Listing your property in as many places as possible will help to increase the likelihood that you which catch the attention of your prospective buyer.
However, you need to know how to place advertisements online to increase your chances of getting prospects. Here's a list of pointers you need to keep in mind.
Take quality photos or aerial videos of the land.
When it comes to selling land, quality images and video are your greatest asset. In the age of internet marketing for real estate, high-quality images and video are what will set your property listing apart from the sea of listings that are posted on some of the main real estate listing sites. You can use craigslist or research local photographers in the area to find a professional who can deliver high-quality media for your listing. Your photos and video content are one of the most essential elements of creating an effective land listing and can be the difference in attracting your potential buyer.
Know the details
When you utilize online advertising to sell your land, you should ensure that you provide sufficient details of the property and respond to urgent queries from people.
State the size or dimension of the land
Specify any unique features (like a lake, hillside, or existing structure)
State the property's accessibility to a road, school, hospital, and other utilities
When you utilize online advertising to sell your land, you should ensure that you provide sufficient details of the property and respond to urgent queries from people. When your potential buyer has all the information they need to make a decision right in front of them, you will increase the likelihood that they'll be ready to make you an offer.
Price it Right
Perhaps the most crucial part of selling your land is deciding on the price. This part is where sellers often make mistakes because they raise the price too high that it causes potential buyers to hesitate on buying the land.
Just remember that you shouldn't set the price too high or too low. For you to decide on the right price of the property, you should consider comparing the price of similar properties for sale in your market. It's also advisable to hire an expert to appraise the value of the land to help you decide on setting the price of it.
Wait for the Right Buyer
Patience is a virtue when it comes to selling land. When offers from buyers come your way, you should see to it that it's advantageous for you. Also, you should ensure that you research information on the buyer, such as his/her current investments and credit for you to get a deal without troubles.
Takeaway
Selling land can be tough without the right knowledge of how to go about doing so. The tips mentioned above will go a long way in helping to increase the likelihood of selling your land property and will help you avoid some of the common mistakes that most land sellers make.