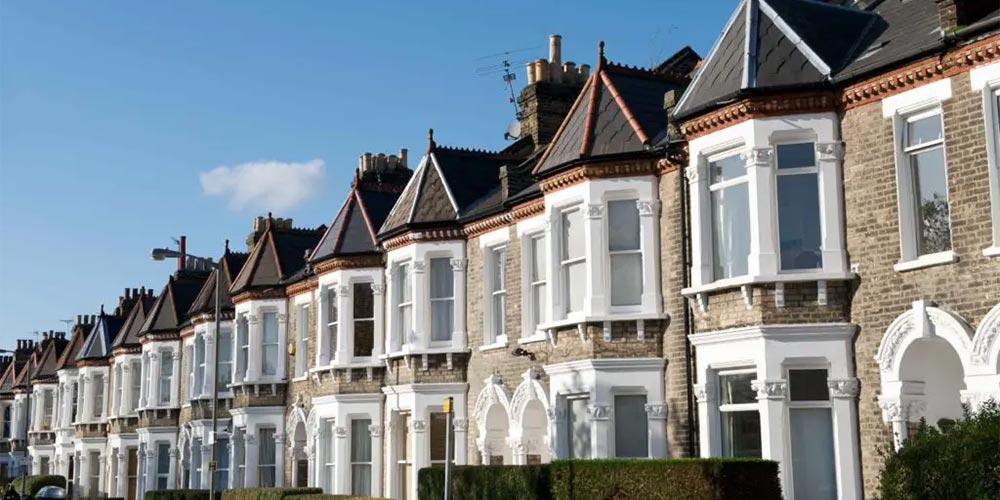 Back in the 17th century, England homes were very particular to a terrace structure. It is one of the home designs that exist across the state because of its beauty. Most houses in England are two stories or elevated and so perfect for a terrace. Residents also share a freestanding property but it depends on which terrace will stand out.
If it is your first time enhancing your terrace, it will be difficult to gather ideas. There are a lot of things to consider, such as the materials, designs, and the overall durability of the structure. So, this post will walk you through some tips in case you will make changes to your terrace home.
Know the Right Paint
Your terrace is the first thing every passerby will notice. Think about how to gain an impression that lasts by painting the accents of your home. This method in improving your home's exterior is less expensive compared to using bricks. It helps to expose the property's appeal by choosing the right paint colors.
Learn to use colors strategically. For example, you can go for bolder hues to emphasize the doors and window frames. Some homeowners do not like too colorful exteriors and so they pick a neutral painting. There are no specific hues we can recommend as long as the selected colors bring out the beauty of the house's exterior.
Be mindful in choosing brands. Make sure they are of high quality and won't come off over time. You can call experts for help not to waste much money and effort.
Window Upgrade
Terrace homes are made of several windows and they are vintage looking. It is so pleasing in the eye and also gives off an ancient vibe. Windows are made for viewing purposes but this part of the structure can also build a home impression.
Choosing to upgrade the windows will add up glamor to your home. There are limitless style options to pick from that best suit your home facade. Look for a frame type that you think is most suitable on the walls of your house.
The window's glass also plays a vital role in privacy. If you want a darker room during the daytime, smoked window glass could be the best choice. However, for the best viewing experience, clear window glasses are highly recommended. Additionally, inspect its material and make sure it is durable.
Improve The Doorways
The front door of the house must be welcoming with proper lighting and design. This is one way to impress the guests with a nice atmosphere. It also impacts the overall look of the house from the outside.
Adding up a walkway could enhance the front yard. It provides enough space for the visitors to walk through the entrance door. First, fix the landscape of your yard and then embellish the pathway to impress your guests.
According to municipal rules, every house in the state should place slate signs in the front yard. This is for emergency purposes so that the authorities will know where to send rescue when needed. These slate house signs are not like ordinary signages but are made of classic designs to match any modern property.
Consider Property Expansion
Terrace houses can accommodate small to large families, however, you can extend its living space anytime. The reason behind this is so that when you invite friends and other guests, it won't be too crowded in one place. This additionally demands a cost.
Start by visualizing how many rooms are needed to make more space for the guests and also to secure all of your belongings. You can also refurbish the bathrooms or any part of the house to look bigger.
It also includes the parking space to accommodate more vehicles. This is necessary when you invite your friends, there will be a safe place for their cars. Moreover, it will be easier to bring stuff in and out of the house when your vehicle is within the area. Parking a group of cars in front of the property may just cause traffic or trouble with the neighbors.
Aim for a Better Security
This refers to the door design that must limit accessibility through better security. There is nothing wrong with a stunning entrance but do not overlook those features for protection needs. Invest in a durable doorknob and sturdy materials to eliminate the risk of burglars. Installing security cameras is also a great idea for everyone's safety against thieves.
Enhance the Railings
Railings are one of the important parts of a terrace home that demands regular maintenance for a more stunning living space. Existing railings must be painted from time to time to deliver a fresher look. Ensure that the color complements the home's exterior. It should be neat and stylish at the same time. Find different railing style ideas that are perfect for the overall home design.
Final Thoughts
To sum it all up, renovating a terrace home is not that difficult with the right ideas and people you work with. There are many features you can consider in improving its overall appearance. You can begin by choosing the best color you want for your property and be creative. Then, find some parts of the house that need any upgrade to calculate possible expenses. Some terrace homeowners also consider expanding the home's space to fit more guests in the future. Lastly, do not skip security features in constructing your doorways.