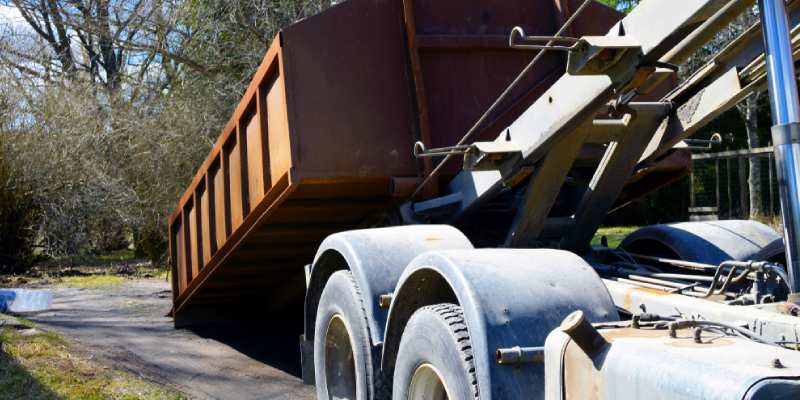 The most efficient and convenient way of cleaning your home or office space is to rent trash dumpsters. This is better option than fitting all the waste into the weekly pick-up trash bins. If truth be told, office environments, home reconstruction and modification work creates a lot of trash and they need a bigger trash bin for a safe and efficient removal from the premises.
A rental dumpster is a great idea to remove bulky items and a lot of trash from the property since they can fit in large sized objects including furniture, broken appliances and other junk/debris from a remodeling work at your place. So, before going for the remodeling work or when you are thinking about moving into a new property, you need to hire a professional dumpster rental service. If you have never rented a dumpster, all you need to do is contact Houston Dumpster Rental by Bin There Dump That.
The following section of the article lists all the key considerations that you need to account for before going for a dumpster rental. Let us have a look.
Never pay for the space you won't use
Dumpster rental companies provide you with the choice of various sizes when it comes to dumpster rental. There are small ones that measure around 10 cubic yards to massive ones that are over 40 cubic yards in size. This is the reason why you need to make an educated guess about the sizing you require depending on the nature of the work at your property. Always go for a size bigger than what your estimate is to be on the safe side. But if you are renting a 40 cubic yard dumpster for a job that will produce trash requiring only 8 cubic yards of space, you will pay more than what is required. It is a great idea to discuss the matter with the experts and your service provider.
The timing is everything
Yes, you need to know when you will need the dumpster and the time period of the requirement. You are essentially renting a dumpster, so the more time you keep it at your place, the more you need to pay. You need to make sure you know about the start and the end date for a major remodeling work at your home or office. This will make sure that you have the rental dumpster ready as soon as you need it. Negotiate with your service provider and make sure you are aware of all the details before you sign on the dotted line.
You need to demand a price transparency
Price transparency is extremely vital while going for a dumpster rental service. There are many services that will offer you a price quote but at the end of it all, you will need to pay a lot more than the quoted price. This is usually due to the fact that many services attach a number of hidden costs and service charges. Make sure you know about the payment protocols in place at the dumpster rental services. It is always a great idea to shop around and compare the prices from more than one service provider to make sure you get the best bang for your buck.
Organize your junk
It is your junk after all and you are required to sift through it and make sure that it is organized. This will make sure that you know what you are throwing away. Organize the trash so that more items can be fitted into a smaller space. This will enable you to save a lot of dollars as you can make do with a smaller sized dumpster as well. If you are in the habit of throwing all your junk without organizing them at first you might need a bigger dumpster than what is required.
There are items that can't be dumped
Yes, your dumpster rental company can handle any trash you throw their way, but there are certain hazardous materials that cannot be dumped using a rented dumpster. If you think that there are no hazardous materials lying around at your property then you are probably wrong. Items that cannot be dumped the usual way include paints, varnishes, motor oils, chemicals and pesticides and batteries of any sort. Ask your dumpster rental service to provide you with a comprehensive list of all the items that cannot be dumped.
About the customer reviews
The best way to ensure that you are choosing an expert and professional dumpster rental service for the removal of trash is the customer review. Reviews and ratings are vital parameters these days to judge any service. Customer reviews and ratings can be found at the website of the firm you choose. Invest time to look through the ratings. Additionally, you can ask for recommendations from friends and family members as well.
Figuring out the right spot
Not all dumpsters are the same. And it is not just about the size that you should be concerned with. There are other factors including the weight and the dimensions of the dumpster. Make sure the one you are going for fits in your driveway. You need to keep the dumpster out of reach from children, older family members and pets if any. Figuring out the right spot to keep to dumpster and reducing hassles of accessibility at the same time is a very important consideration that you shouldn't miss out on.
Spare a thought for the environment
Caring for the environment and dumping trash don't belong together. You can choose "green removal services" that are hallmarked for their environment friendliness. Not all of the trash you produce needs to go to the landfills. There will be items that can be recycled, reused and repurposed. This is a time taking effort and you should ideally choose a service provider which has the environment concern in mind.
We sincerely hope that this article helps you in making the right choice for a dumpster rental service. Make sure you take into account all the considerations before making a choice.