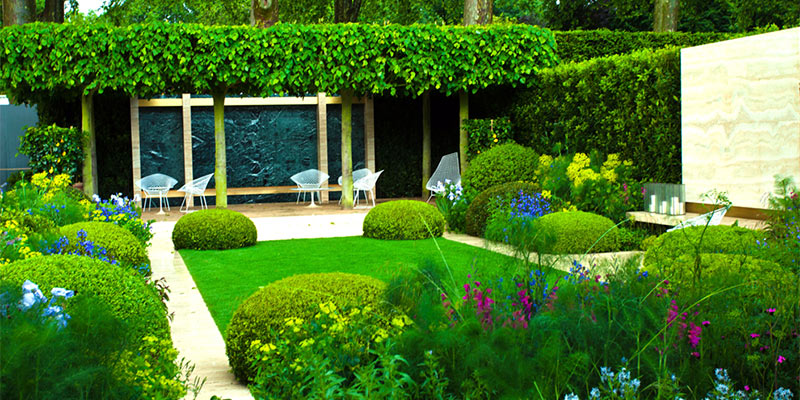 1. Introduction to Garden Features
Nothing adds interest to a garden quite like a special feature or three. You don't want to add too many, especially in a small garden as it will make it look more cluttered than anything. Some garden features can be simple, and others more elaborate. Take into consideration the size of your garden when deciding on which features will suit you best. Also take into consideration how your space is going to be used. Having a pond in the middle of the yard isn't feasible when your children want to play soccer.
2. Water Features
Water features can be large or small. For those with large open areas, perhaps an in-ground pond is desired. But, in most urban areas, that kind of space isn't available so one must consider the smaller options.
a) Raised Ponds and Pools
Raised ponds and pools are ideal for patio gardens, small yards and for people who don't own the home they live in. They are pleasing to the eye, and fish and plants may be observed from a closer angle. They are also safer for homes with small children present, although children should always be supervised when near water.
b) Fountains and Waterfalls
If you only have a tiny corner available for a water feature, fountains and waterfalls are ideal. They are easy to maintain, and do not pose as much of a safety risk to children and pets. With the increase in solar options available, wiring is not needed so you may move your fountain around until you find just the right location. The sound of running water is relaxing, and muffles the sound of traffic, which is especially helpful if you live in a busy area.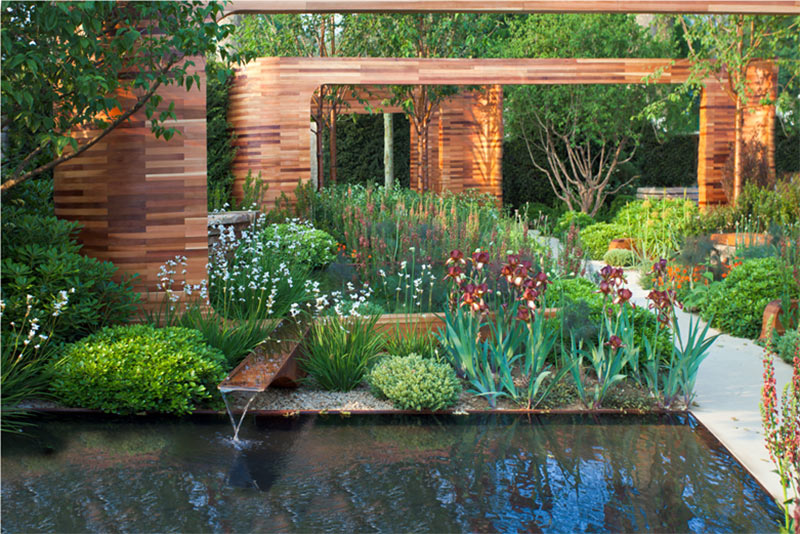 3. Garden Structures
Garden structures add height and interest to a garden, and provide shade and shelter. Plus, they are often the perfect addition to a vegetable garden as they offer support for climbing plants. Although there are many options available, we will look at trellises, arbors and pergolas in this section.
a) Trellises
A trellis is designed to offer support for vines such as clematis, Virginia Creeper and some vegetables. They are often suited best for the edge of a raised garden bed or along a wall or fence. They may also be positioned to add an air of mystery and magic to a garden space, from being the focal point at the end of a walkway to creating the illusion the garden extends much further than it actually does.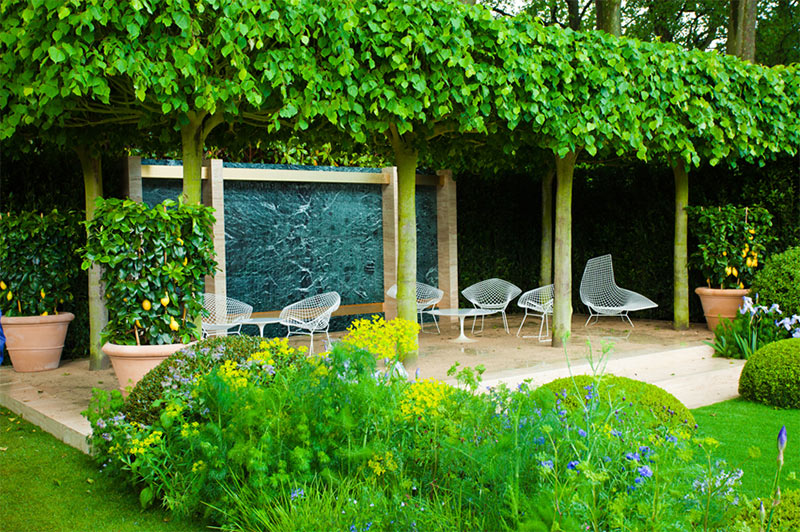 b) Arbors and Pergolas
Arbors and pergolas add dimension and interest to the garden. The two terms have been used interchangeably, but each has its own purpose and structure.
Arbors – Arbors are designed as a sheltered area in which to sit. They may be placed at the entrance to a garden, or perhaps as a focal point next to a water feature. Using them for floral vines will add colour and fragrance, while using them for peas and runner beans will provide a healthy snack while you read your favourite book.
Pergolas – Pergolas are generally tunnel-like walkways built to accommodate seating or as a more elegant entrance to a garden. In a large garden, it could be the transition from one theme to another. For example, a pergola could line the walkway from a patio area to the vegetable garden in the rear of the property. Climbing roses provide a fragrant and beautiful cover for a pergola, especially if it is used as a seating area.
Conclusion
The above are just a few garden features that are available, learn more about how these features are installed in large and small projects in the UK. The size of your space does not mean you can't have at least one garden feature. With the many options available, you could have a beautiful arbor and plant-surrounded fountain even if you have only nine metres square of space. If you are unsure of which features and plants would work best for your space, let us help you with your garden design.