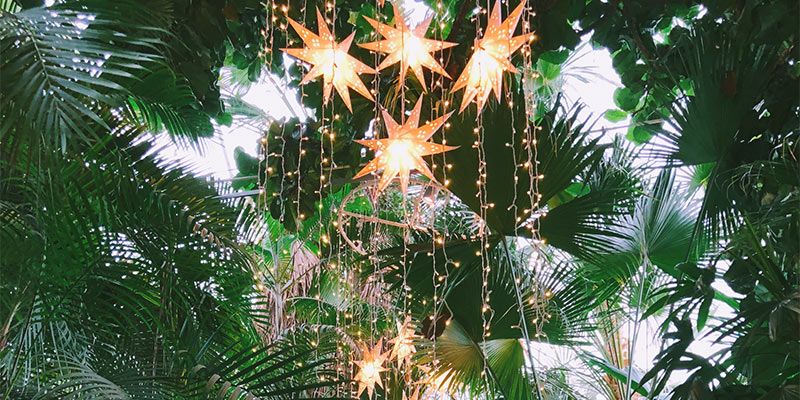 Being surrounded by nature has a positive impact on our productivity, mood, health and general wellbeing so it's no wonder why more and more young architects include biophilic design into their work. The biophilic design is a part of biophilia, meaning love of nature, which focuses on strengthening our relationship with nature and creating a modern nature-inspired interior. This design incorporates natural materials, lots of natural light and vegetation into our everyday surroundings.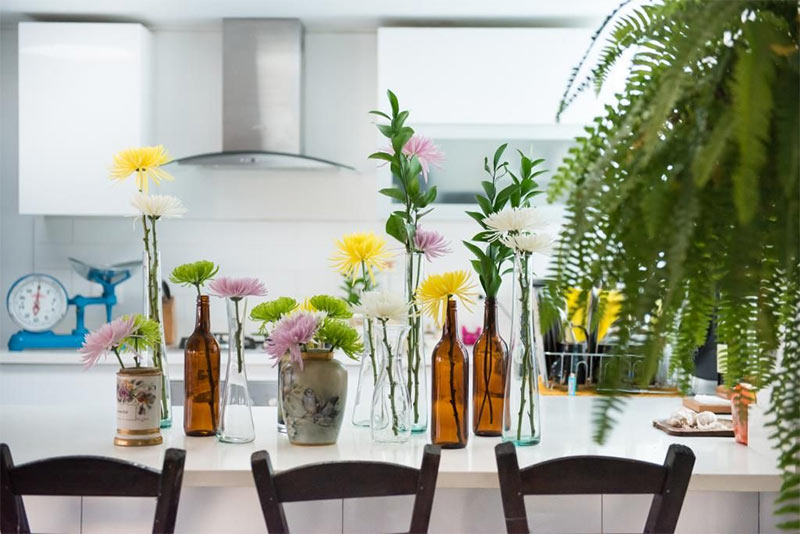 The origin of the biophilic design
The biophilia hypothesis suggests that the humans have an innate tendency to build a strong connection to nature. The hypothesis was introduced in 1984 in a book called "Biophilia" by Edward O. Wilson, American biologist, researcher, theorist, naturalist, and author. According to Wilson biophilia is "the urge to affiliate with other forms of life". Based on this hypothesis, biophilic design (in architecture) represents a sustainable design that incorporates and strengthens the people's connection to the environment.
The benefits of incorporating nature into our lives
There are many benefits of green design and architecture that can help change our lives for the better. For example, incorporating elements of nature into built environment helps to reduce stress-related illness, mental health disorders, and other health issues, that is why it is extremely important to invest in biophilic design elements.
Introducing biophilic design into office spaces helps improve employee wellbeing and performance. It can be something simple, a simple change of office design with incorporated natural elements and it will have a huge impact on how workers feel, how creative, productive or motivated they are at work.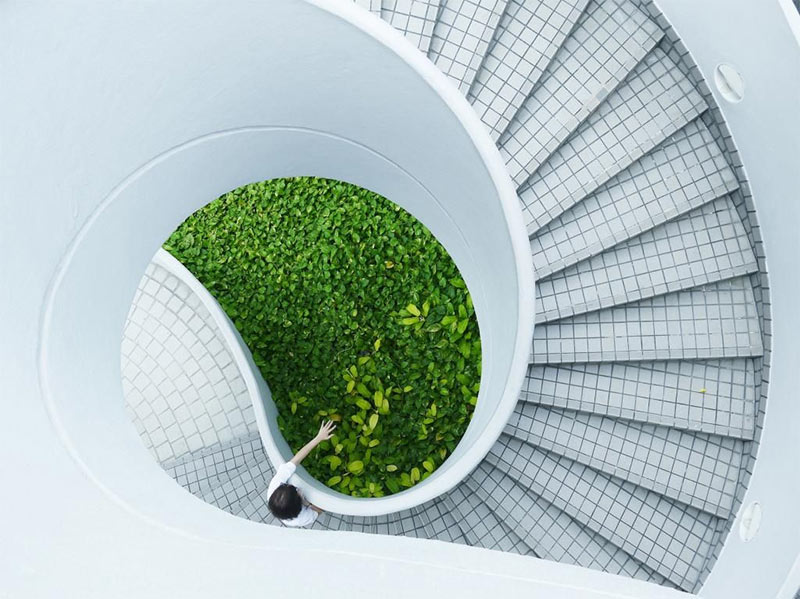 Embrace biophilic design
But how to actually do it, how to implement the biophilic design into our everyday life? Well, it can be done by optimizing and organizing the space with the main focus on introducing nature into your interior. Adjusting the space with a human focus and designing the environment to inspire the connection to the surroundings. There are many elements that will enhance the interior and the wellbeing of those spending time in it and it is more than just adding few leafy houseplants. Implementing Biophilic design means looking to nature for inspiration, letting more natural light inside, investing in living walls, natural textures, and materials, etc.
Here are some simple tips on how to introduce biophilic design into your own space.
Let the fresh air circulate
You should open windows regularly and let plenty of fresh air circulate through your home or office space. Not only it is healthy to ventilate the space where you spend most of your time but also you will be able to hear the sound of rain, wind, birds singing through the open windows and simply enjoy your surroundings. The best advice is to ventilate your home or office every morning and try to keep the windows open for as long as the weather conditions permit. Get rid of the curtains (they are just collecting dust) and let lots of natural light inside. There is nothing better than letting early spring sunbeams illuminate your space after a long and cold winter.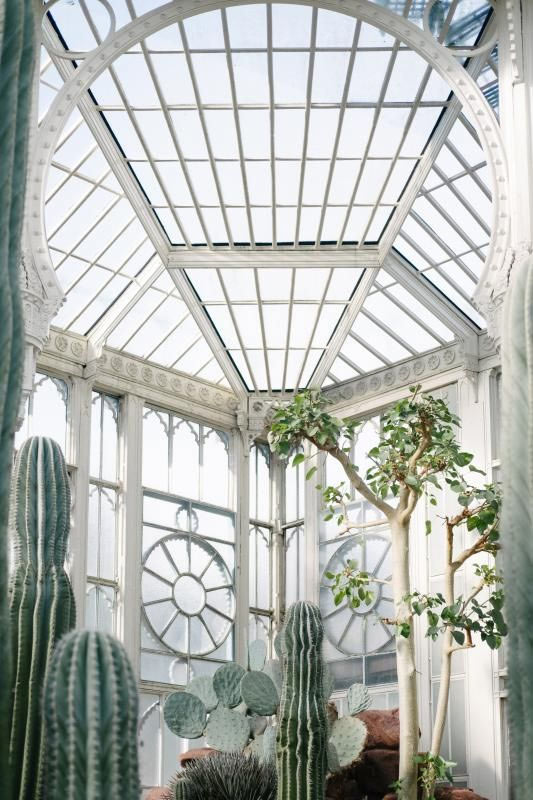 Bring the nature inside
Bring the nature inside by incorporating natural elements into your home or office to inspire your connection to the nature around you. The best way is to use natural materials, wood flooring, earth tones and neutral colors as well as adding a lot of greenery. Plants, small indoor green walls, will refresh the space and inspire your productivity and motivation. Decorate with natural materials like stones, crystals, some nature finds (tree branches, interesting rocks, wildflowers, etc.)  and use textures and patterns that imitate the true essence of nature.
Therapeutic effect houseplants
Taking care of plants can have a therapeutic effect on some people and it is highly advised doing so. It is not enough to simply add a lot of greenery and create a home garden, only to watch the plants wilt, you should take care of them, put your heart and your soul into making a stronger connection. Marinating your greenery healthy and gorgeous is easy with the right gardening equipment, utensils, quality water hoses that are retractable and that stay out of the way so ask around and invest in the professional tools to motivate yourself.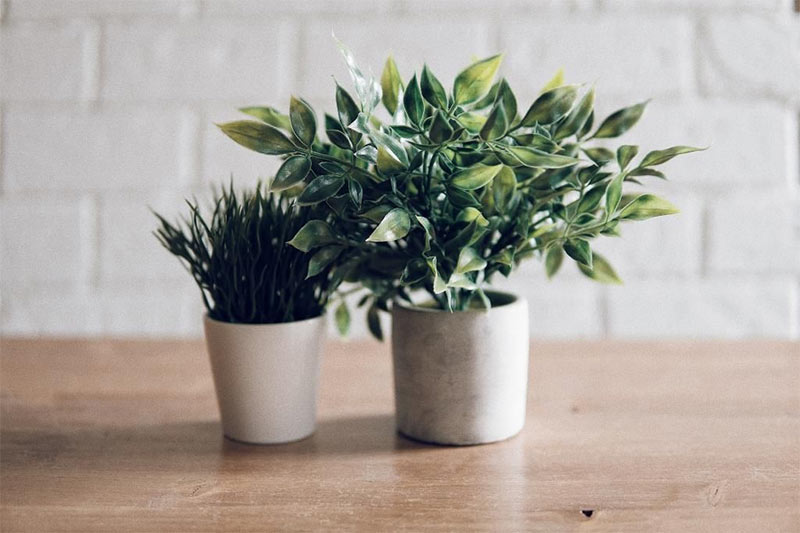 Mimic the essence
Since nature offers a variety of spatial experiences, we should find inspiration in those shapes and variety, and try to mimic that variability and introduce it into our lives as well as our homes. The deeper the connection to nature, the better it will reflect on our general wellbeing. Incorporating all of the elements found in nature and mimicking the essence of our surroundings will contribute to our willingness to change our lives for the better.
Go outside and learn about your ecosystem, watch, listen and absorb all there is. That is the only way to engage all your senses into the process of incorporating biophilic design into your home, office or any other space.