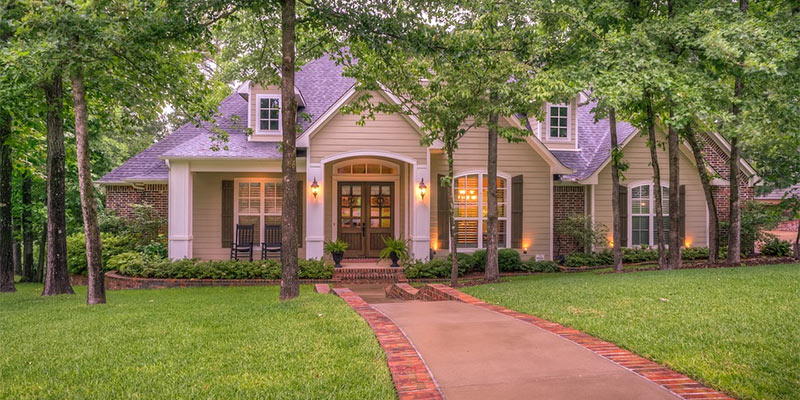 Moving into March, you would expect the weather to gradually improve – higher temperatures and prolonged spells of sunshine at the very least. As it stands at the midpoint of March though, we have already endured a yellow weather warning from the Met Office and a barrage of uncharacteristically unpleasant weather. With the British weather living up to its famously fickle reputation, you have to be ready to take advantage of sunny days whenever they materialise – no matter how scarce they may be. To ensure that your garden is ready and waiting, here are a number of steps you should consider following.
Improve the exterior of your home
Enlisting a local weatherproof coating service to bolster your home's exterior is a strong move for a number of reasons. Firstly, with a single application, a fresh exterior wall coating can drastically transform the appearance of your home for the better. Secondly, alongside the aesthetic benefits, wall coatings double as a protective measure. Designed to bolster the durability of your home's exterior by decades- which is especially important in tumultuous weather conditions – weatherproof coatings are a prerequisite for sprucing up your home in time for spring.
Treat your lawn: first steps
After months and months of neglect over the winter months, spring brings with it a renewed responsibility to direct care and attention towards your lawn. Depending on just how much you have neglected your lawn, anything from a gentle pruning to a full-scale overhaul may be in order to whip it back into shape. The best place to start is also the most predictable – you first need to cut your grass before you can begin to treat or even diagnose any existing problems. From there, you can more readily identify areas that require further attention – patches of moss, overgrown weeds and ill-defined edgings.
Treat your lawn: full recovery
Once any malcontents have been excised, you can then set about overseeing the full recovery of your lawn. An important intermediary between an ailing lawn and a lush green surface you can be proud of is a quality lawn feed. From inorganic slow release feed to organic dry, granular powder feed, the sheer range of available lawn feeds is enough to derail anyone's ambitions of achieving a perfect lawn. The type of lawn feed you select should be shaped by the particulars of your own situation but, generally-speaking, for a mid-spring feed, you should prioritise the use of a proprietary spring lawn fertiliser at the manufacturer's recommended rates. Done right, this addition should catalyse the growth of a healthy and strong lawn noticeably absent of moss or weeds.
Clean and prepare spring/summer essentials
Part and parcel of pleasant spring and summer conditions is having somewhere equally pleasant from which to enjoy them. Rescuing sun loungers and deck chairs from the deepest recesses of the shed doesn't sound particularly appealing but a much-needed clear out puts you in a far better place to grab warm weather essentials as and when you require. Garden furniture often demands little more than a simple dusting off to return to a presentable condition. Barbecues on the other hand require an altogether different level of care and attention. Heat, steam, cleaning products and a great deal of scrubbing should leave you with a gleaming grill ready for outdoor cooking.