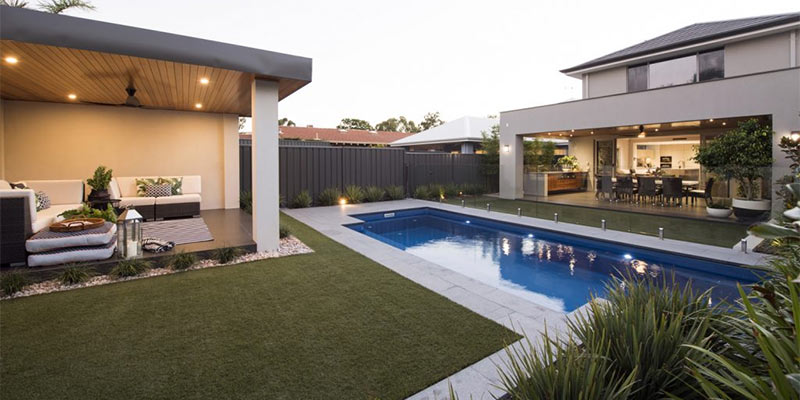 If a homeowner wanted to revamp their garden, they would naturally turn to a landscape gardener, who, for a price, would prepare the ground, and build the garden in terms of grass, soil and terrace. There would his boundaries lay, and if you wanted some finishing touches like timber furniture or garden features and ornaments, that would be something left to you to arrange, yet modern landscape gardeners have raised the bar somewhat, and now offer a total garden package, which would typically include everything, and for the first time, the home owner can sit down with a single contractor and decide on things like lighting and furniture.
Design Facilities
Any established landscape gardener would offer a comprehensive design service, and this begins with the expert asking the customer what they expect from their garden in terms of both functionality and appearance, and with a budget in mind, the landscaper would begin to make some suggestions. Of course, there are many design concepts, and one thing to bear in mind is maintenance. It is lovely to have a nice lawn and flower borders everywhere, but they do require regular attention, and if that is not something you fancy, the contractor can be hired to make weekly visits to cut the grass and weed the borders, but when designing the garden, don't forget to factor in the maintenance.
The Quotation Stage
Ideally, the contractor will have had a discussion with you at your home, and once a concept has been agreed upon, a quotation would be prepared. This should include a detailed account of both material and labour costs, to help the customer understand how the final figure is calculated. No hidden extras is something to look for, as any company that takes a pride in its work, would advertise things like guaranteed fixed price, which is something you really should insist on. With the client fully informed and in agreement with the chosen layout, should the quote be accepted, then a start and finish date would be agreed, and with details like shrub planting pathways, lighting, trees and edgings, nothing is left to chance.
Accreditation
There might be many contractors that claim to offer a total gardening solution, and to be sure you are dealing with an established contractor, look for accreditations, which will indicate the contractor uses best business practices and has attained a level of dependability. If the contractor is well-established, they would have the resources to handle every aspect of the project, and with many years servicing the local community, they would likely have a long list of testimonials, and you could easily visit a few of their finished projects.
Total Solutions
There isn't an item you could think of that they could not source, and would typically offer lighting, plumbing and minor building services, along with fauna and trees, edging, waterfalls, and even quaint wooden bridges that span small streams. Prior to implementation, the landscaper would show you a 3D model of the garden, helping you to visualise the finished garden, and should you wish to make some amendments, it can easily be done at this stage.
Total garden solutions enable the homeowner to create a unique exterior living area, and with decking, you can create the perfect al fresco dining area for those summer evenings.
Article by Xteria Landscapes