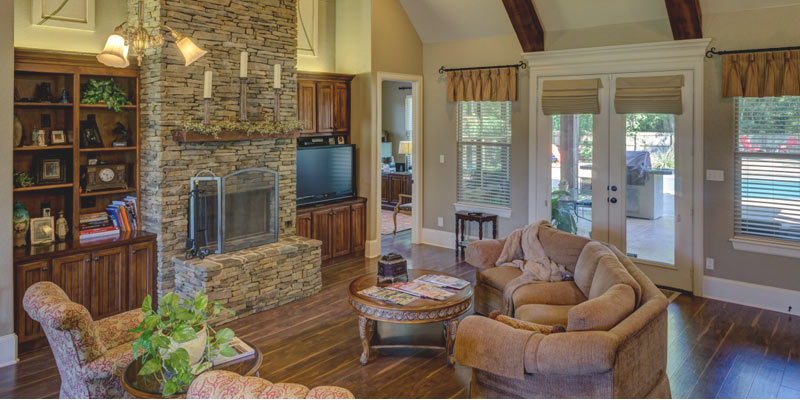 It is a matter of pride if you think a home can become beautiful as the dream world with love and bonding of the family members living in it. But, it is a scientifically proven fact that your surroundings impact your mood and your relationship with others. And, that surrounding includes non-living things like furniture and decoration of the place you spend your time in. So, if you want to make your home the best place for you on Earth then in addition to your relationships you would also need to focus on decorating your home.
Here we are talking about one major aspect of home decor – the furniture!
Give yourself enough time and ample options – Furniture you buy for your home is not just a piece of wood or metal that you need to fill your home space. They are going to be a part of your sweet memories. So, you deserve your time to finalize the piece that would be best for your home. With so many varieties in the market, you'll never run out of options so don't restrict yourself to a certain store. You can look for offline and online furniture sales like this current Modloft Furniture on sale exclusively at Modern Digs. You can visit the local furniture shops and malls. Don't settle for a single piece of furniture that doesn't feel like belonging to your sweet home.
Use technology and avoid doing silly mistakes – You are lucky to be born in this techno-friendly era so utilize it to your advantage. There used to be a time when one needed to measure the room space with tape or ruler and search for the furniture that could fit in the space. If you missed the correct measurement you ended up buying furniture that didn't fit in the space. There are some room planning apps and software where you can save the measurement of room, the entrance and pieces of furniture that may already be lying in the room. Whenever you like furniture online or at stores you can feed the dimension in the app and see a sketch showing how your room will look and how much walking space you'll get after putting that furniture in the room.
Know the basics of selecting the best piece of furniture – Never do the mistake of buying furniture impressed only by the look. There are some other factors you need to see before buying furniture. You may need to look for the following things to choose the best piece for yourself.
Construction – Avoid light aluminum frame or particle board furniture. Solid wood is the best choice when you want your furniture to last long. Choose the cushion that feels comfortable when you sit.
The color – Lighter shades give a more elegant look. But, if the furniture is going to be used frequently darker shades would be a wise choice.
Finish – The finish of the furniture is an important part as it can enhance or ruin the overall feel of the furniture.
Shape – The market is now full of furniture with varieties of shapes. Some of them are really good and others are only good enough to be displayed in the mall window. As for example any irregular shaped or styled study table for your kid would be a beautiful but useless choice. A round bed looks elegant but would not be a good choice if you own a small bedroom.
Budget – The price of furniture is one of the important considerations. You cannot spend your whole budget amount on an expensive bed and tell your guests you don't like buying sofa or dining table.
Don't let trend influence you very much. Buy that furniture you like today and will continue to like years later.
Know if you can take care of the furniture or not – Buying furniture is not only about paying and bringing it into your home. You'll also need to take care of it. If you buy furniture that requires a lot of cleaning and you don't have time for doing it regularly then the beauty of your furniture will get ruined very soon. If you have pre-school kids and you buy a sofa with the very delicate fabric they are surely going to be cut by your kids while doing craft work. So, think from all the angles before bringing in furniture to enhance your home decor.
In addition to the furniture you should pay attention to your floor, carpets, curtains wallpapers or paint of the wall and other accessories. When a home looks beautiful the residents automatically feel happy and relaxed.