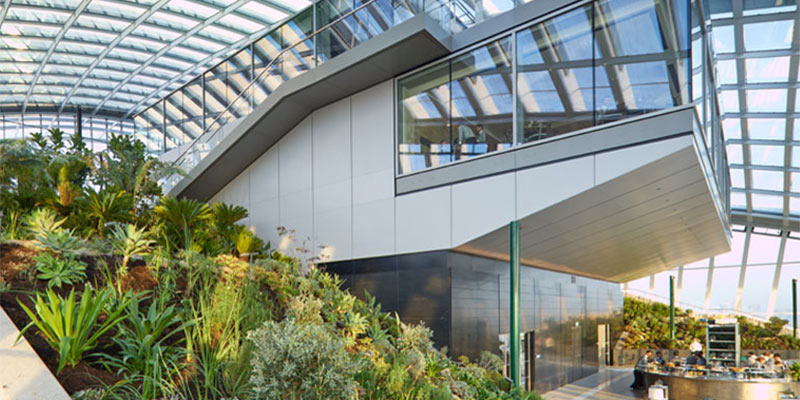 Green space is something you don't see enough of in a densely populated city such as London, which is why urban gardens such as this one are so special. The Sky Garden, thought to be the highest in London, opened recently offering spectacular views across the capital.
Located on 20 Fenchurch Street, the building affectionately known as the 'Walkie Talkie' grabbed the headlines during its construction due to its concave curved shape, which could concentrate sunlight onto a single spot and allegedly could melt cars!
But on the top floor of the notorious building Rafael Vinoly Architects have designed a stunning urban garden that occupies three levels with themed areas and exotic plants. The garden, which is inside a huge glass dome, sits next to a bar, two restaurants and a balcony. As visitors walk around the gardens they can enjoy incredible views of London, with The Shard, the River Thames, The London Eye, St Pauls Cathedral, Tower Bridge and the Tower of London and Canary Wharf all visible.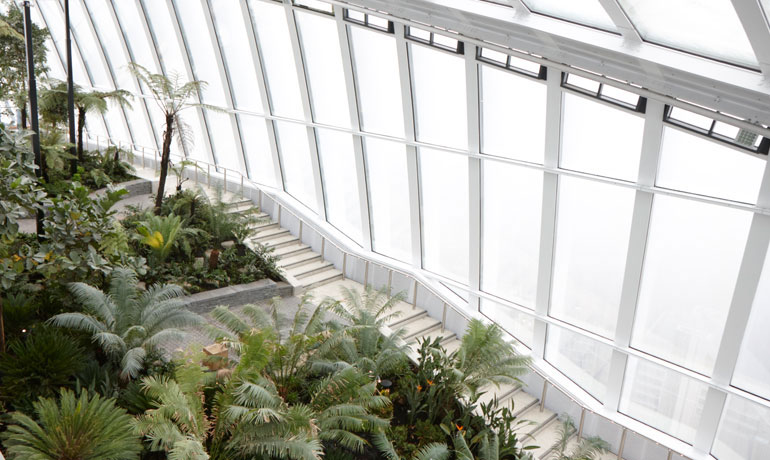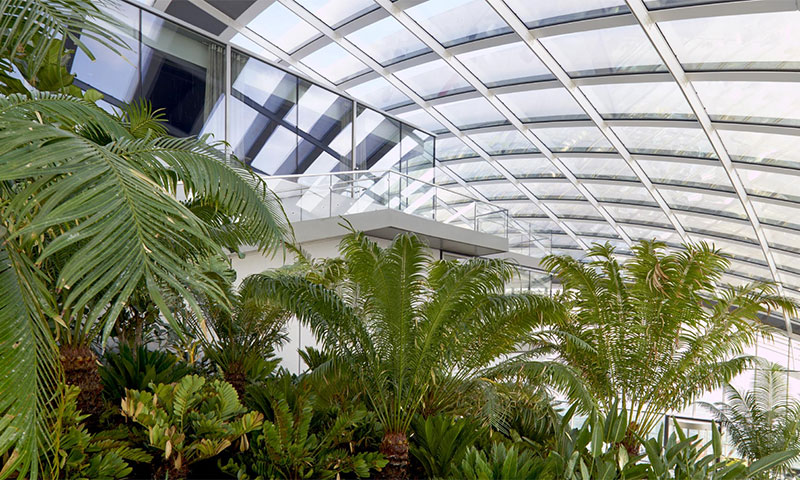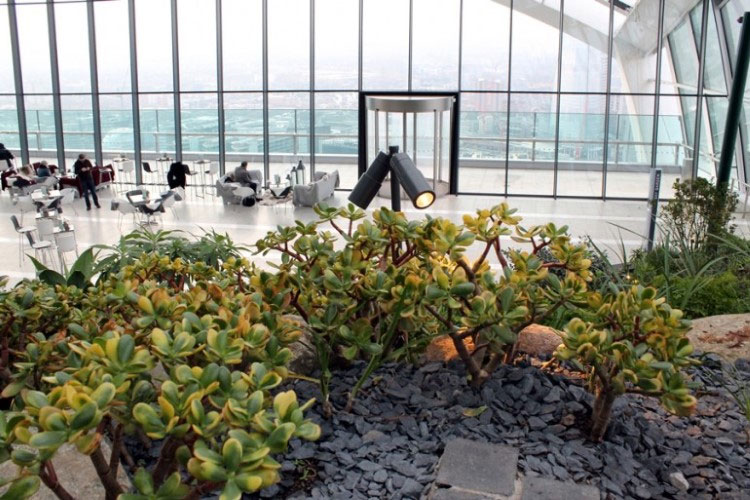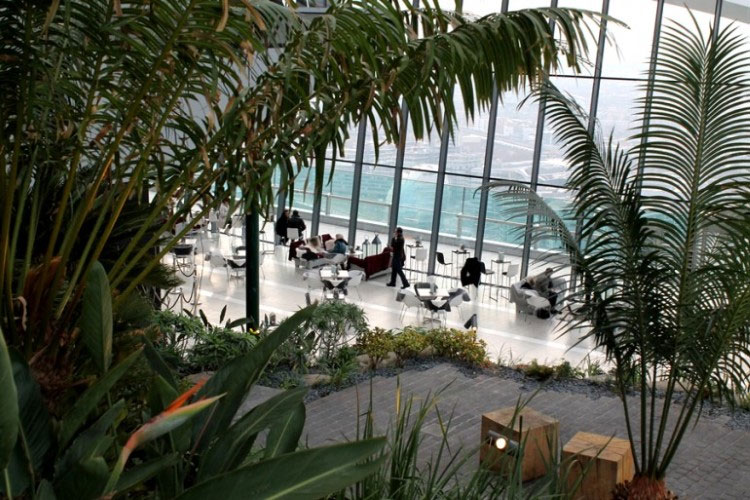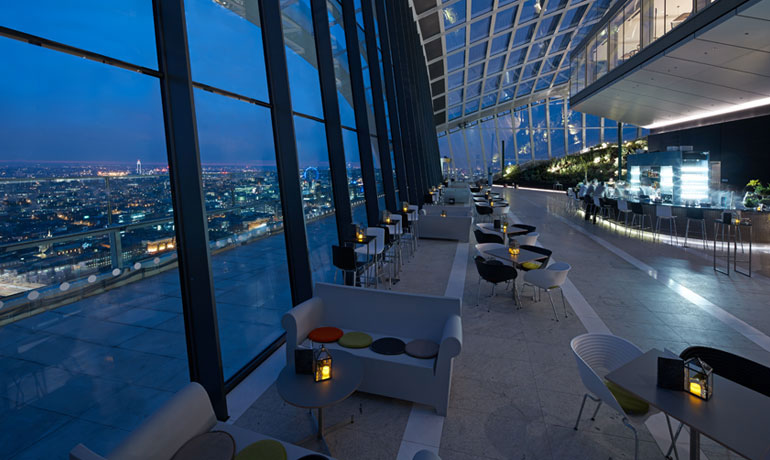 Thanks to Sky Garden