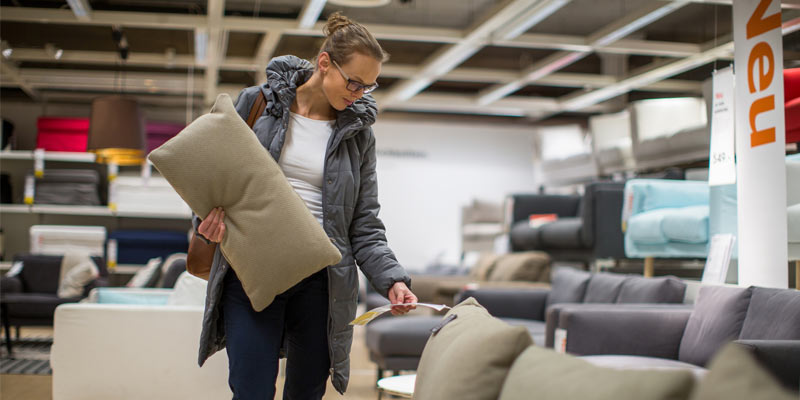 Syracuse, New York, is one of the best cities to live in and raise a family, and owning a house here will inspire you to get the best furniture for your property. Choosing the furniture that will look well in your home can be challenging, but with the right furniture store, you shouldn't have a hard time. Here is what you need to look for in a furniture store in Syracuse to help you with your search.
Quality
The first and most important consideration is quality. The store that you choose should be a producer of quality furniture. Don't be afraid to try out their display. Sit on their chairs, lay on their bed, or nudge some tables to see if they are sturdy and wouldn't mind carrying your weight. Here are other ways to check the quality of furniture:
Get recommendations – Have you ever visited a friend's or relative's home and thought that their furniture was amazing? Get their input on how the furniture is serving them and where they got it from. They should be able to tell you firsthand if the quality is what you're looking for.
Check website reviews – Nowadays, most furniture stores have websites and online stores. Their site usually has a review page or a link to the company's social media account where customers can leave their reviews and comments. Of course, no business is perfect, so don't be discouraged right away if there are bad reviews. Determine if the positive reviews outweigh the negative ones. This will help you decide if you should go for that store or not.
Customer service – Another factor to consider is how the store personnel treat or accommodate potential customers. It doesn't matter how small or big the furniture you are planning to buy, you should be given excellent customer service that everybody deserves. Customer service tells a lot about how a store values its customers and how they make their furniture to please their clients.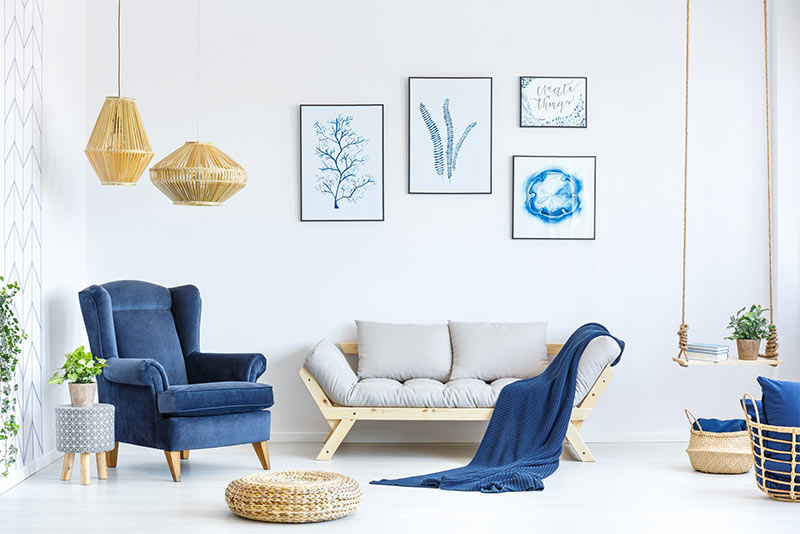 Design and Style
Whether it's for your living room, bedroom, or garden, your furniture's design should complement your house design. Look for a furniture store that matches or who can match the look that you are trying to give your house.
For instance, if you're going for a rustic look, your furniture should exude coziness and warmth. It's usually made of natural materials like wood and linen. Store consultants should be able to suggest the best designs for you.
A few other styles that are perfect for a Syracuse home are:
Antique – There's something about antique furniture that gives a home a distinct character and personality. Usually made of wood with ornate details in carvings, antique furniture can be restored or left as it is.
Vintage – These furniture pieces are often younger than the antiques, but they certainly have a charm that's very likable and comforting. Vintage furniture usually showcases the best features of a particular era and is a great accent to a home.
Retro – This design may be similar to vintage, but they are actually modern designs that are inspired by the olden times.
Modern – Modern furniture is made with diverse materials and monochromatic colors. This design is what we often see in condominiums and apartments nowadays.
Contemporary – This style is very popular today. Many new designs are coming out because of designers who want to be unique and stand out. People are usually attracted to a contemporary design because they see it as something different.
Urban – The urban style is a fresh and welcoming cosmopolitan look. It's a more comfortable design than the rest. This usually works with studio-type homes and industrial lofts.
Materials
Before you go looking for a store, you should already have an idea of what kind of furniture you are going for. The material is a big factor to consider in choosing furniture. Chose from any of these:
Wood – Wood is the most common but undeniably the best material. It's so versatile and can be used indoors or outdoors.
Plastic – Durability and flexibility are the best characteristics of plastic. Plastic furniture is commonly found in offices and industrial buildings because it can withstand the test of time. In an effort to go green, many home furniture pieces are now made with recycled plastic and they look great.
Metal – This material may be the easiest one to build since they can be shaped into almost anything using heat. Metal furniture is long lasting and strong, although it can deteriorate without proper care.
Warranty
Yes, some furniture manufacturers and seller offer furniture warranty. Here are the three kinds of warranty that you can look for in a furniture store:
Full – A full warranty is becoming very rare. It completely covers the repair or replacement of a furniture for any defect. This warranty stands behind a piece of furniture no matter who purchased it first; you can buy furniture from a garage sale and the warranty is still applicable.
Limited – Limited warranty is the most common. It's a warranty that restricts coverage to a specific time frame.
Express – Express warranties are the ones that are promised by advertisements. It's more of a verbal warranty, and you'll just have to take their word for it. This warranty isn't covered by the Magnuson-Moss Warranty Act – which protects consumers from deceptive warranty practices.
Delivery
You wouldn't want to take home a huge furniture on your own, would you? Before swiping your card, ask the furniture store if they offer delivery – whether free or for a fee.
Whatever furniture you decide to get for your Syracuse home, make sure you purchase it from a reliable store, and the furniture design, style, and function should match your personality and lifestyle.