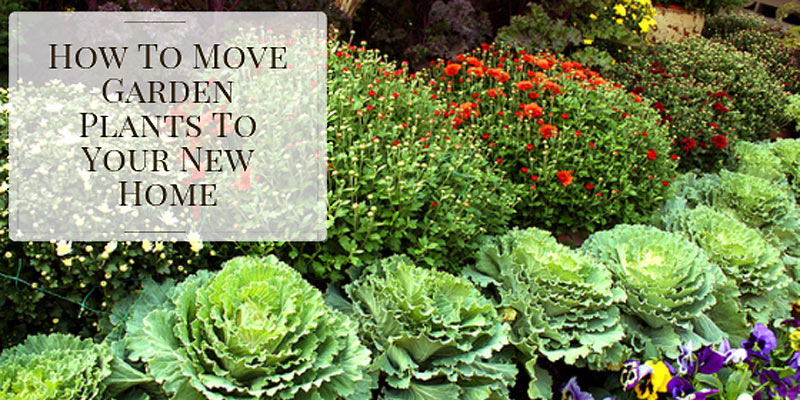 As greenery is important to nature, your garden can be equally essential to you. You may have a lot of emotions attached to the plants, you plant, nurture and grow them like your kids. While shifting your home, your garden can be the biggest loss to you. Well, how about shifting some of your favourite plants if not all? You might wonder if it is possible, so to your surprise yes it is.
Though, you cannot transplant a tree or ground creepers as it is the buyer's right on them. If you want to take any tree along you will have to pre-inform it to the buyer and then plant another tree in its place. The same logic applies to the floral plants, but surely decorative plants and crops are yours you can shift them along with you. Just you need to be quite careful in doing so.
Key Points To Consider While Shifting Your Garden Plants:
Plants have life and you really need to be careful that they survive during relocation else it's better to leave them to the same place.
You may seek some professional help from Movers, if not please make sure to consider below-mentioned things:
Check the weather conditions: Summer is the worst time to shift plants. It is due to dry air and hot temperature roots are more vulnerable to damage. If you want to shift in this season you need to be extra careful, make sure you do not leave the roots in open sun, water is properly sprinkled over the plant and so on.
Uproot Carefully: Make sure that the roots are completely soaked before you uproot. Your garden and plants to be uprooted should be completely moist. Now with the help of a trowel dig around the plant. Make the dig deep and wide. You should not harm the root in any way and remove it with as much soil as you can from the ground. Immediately place it in a pot or pack it in an at with necessary soil and water. Once you have made the plant portable sprinkle the required amount of water again.
Water Before Uproot: Deep soak your plants, a night before you uproot. Do not flood your plants but yet the water should be good enough that the plants do not dry up. They must be able to survive the weather conditions and relocation. Make sure they are in healthy condition while you uproot.
Trim Your Plants: There are two basic reasons to carry out trimming before you move the plants, the first one it will acquire the better look and can be replanted directly. The second and the most important being removing its dead parts will help to survive longer, better and conserve energy. So take care there exist no dead part on your plant while moving.
Carry Out Replantation At The Earliest: Once you reach your new place do not stick to other things, your first duty is to replant your plants. Everything else you carry with you is materialistic, you can arrange it anytime but plants they have a life. If you have bothered yourself to relocate them than take proper care. Dig a trench and water properly.
Mix some wood chips with soil so that it properly absorb water. Make sure to use the soil that is in the best condition. Now plant your plants and water them. Keep them hydrated and take extra care for a few days. If you have shifted them to a temporary place and want to arrange it again, wait for some time do not relocate immediately.
Final Words
You can take your plants with you, just follow a few easy steps detailed above. You can have your same fresh live garden in your new home too.