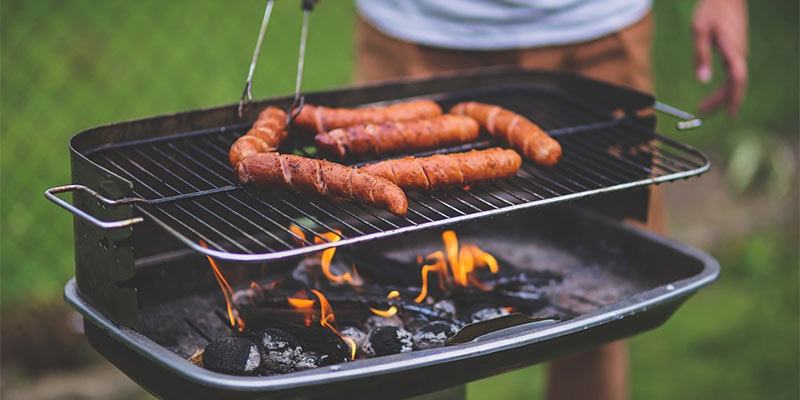 Barbecues are often at the mercy of the great outdoors, but when the sun is shining there are few better ways to relax in the evening or at a weekend get-together.
So you're getting ready to throw a garden party, you've turned your garden into the perfect hosting venue, but which type of BBQ is best for you? The price and quality of barbecues can vary dramatically, so this guide will explain the main pros and cons of the main types of barbecue grill. Below are the most popular types of barbecue, but there are plenty of other types of barbecue available on the market from major retailers.
Gas Grills
These are a really popular type of barbecue due to the ease of setting them up. Gas barbecues usually use propane that you attach to the barbecue and then you press a simple ignition button to get the flame going and have the barbecue ready for cook on in just a few minutes.
Gas barbecues are typically available in a huge range of prices, from around $100 to thousands of dollars. The more expensive models will include features such as side burners, warming racks, stainless steel body, a roasting hood and temperature gauges.
These are best suited for the chef who wants a reduced startup and cleanup time and doesn't mind spending a few extra bucks.
Charcoal Grills
Charcoal barbecues are a more traditional choice where charcoal is burnt and the embers provide the heat for cooking. This is a more time consuming alternative to a gas barbecues because you need to heat up the grill to a high enough temperature before cooking, then clean and dispose of the ashes when you're done.
Charcoal grills are popular as many people prefer the authentic style of cooking and the smoky flavor you get from the coals. Charcoal barbecues are also cheaper than most gas barbecues and can be more portable.
Electric Grills
Electric grills are less popular than gas and charcoal barbecues, but there are benefits to using them. The main advantage of using electric is that you don't need to worry about powering it, you can simply plug it in to your home power outlet and you're up and running. There's also no open flame, which makes it a safer option and gas or charcoal.
The main downside is that they don't produce that great flavor that you get from an open flame, and just don't seem to create that same "barbecue effect" with the crispy outer layer.
If you're looking for that authentic barbecue flavor, then don't choose electric. However, if you're restricted with where you can use your grill and your power sources, then electric could be the perfect choice.
Homemade Grill
Creating your own charcoal barbecue can be one of the most rewarding ways to set up your barbecue, and is my personal favorite. It's cheaper than going out and buying one, and is a fun project to work on if you have the time.
Here's a list of the items I used to create my own:
A Liquid barrel (make sure this is completely sealed on both sides and has never contained flammable substances.) You could also use a curves piece of sheet steel to collect the ash.
Butt Hinges
1 Handle
Pieces of angle iron for the frame
Square mesh
A grill
4 wheels.
Once you've got all your items, you simply need to weld it all together with your welding machine. If you don't have a machine, I recommend the Hobart 140, which is relatively inexpensive and easy to use for beginners.
Conclusion
As you can see the type of barbecue that's perfect for your garden depends on a number of factors. But whether you're on a tight budget, or are striving for that authentic barbecue experience, we hope this guide has helped you choose which one is best for you. The only thing you're missing now is a beer and a bbq side table for all the food to go on.