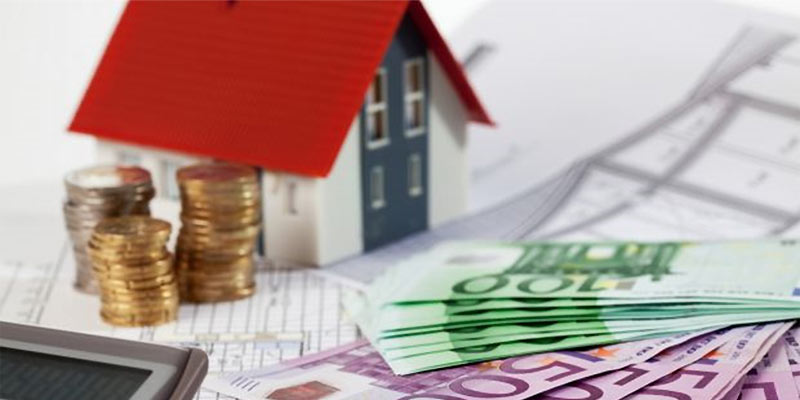 If you are planning to sell your house, you need to make some makeover to enhance its appeal to the buyer that will increase your home's marketability and worth even. Normally, some renovations will cost you 20,000 or higher but bear in mind that there is no need to spend huge amount of money in these renovations all you need are bright ideas to emphasize some features and enhance details that will give you the same objectives, to get only the best value for your house. Selling your house for a much higher-than-expected value can give more benefits wherein you can use the extra money as additional cash for your new house, when you are expecting a baby, for tuition of your children, and for any other needs. By these you can earn from renovating houses before selling it for higher prices.
1. Home begins at the front door
Your front door is the face of your house, as the entry into the inner part of your home it is important to let your visitors or guests feel that your house is welcoming them by having an entry with inviting features. You can emphasize your door by properly choosing the right colours that would be attractive to the buyers, you can also add personality to your door by enhancing its feature like adding the step tiles and the door sides, an appropriate architectural details also add to its appeal, some also like it simple and clear.
2. Landscaping is the first impression
You should not underestimate the appeal of your outdoor spaces, bear in mind that even trees and well-maintained plants can also add value to your house. There is no need to build big swimming pools and hot tubs to make you your house more appealing to potential buyers, a good feature of your landscape will already do. Consider landscape lighting; beautiful pavements; remove all weeds, dead plants and unappealing greeneries; vegetable patches; garden furniture, garage, and outdoor arts are also good ideas.
3. Fix all repairs
A certified home inspector can help you identify any hidden damage in your property and tell you their perspective about these problems. Aside from saving you in bigger troubles it will also maximize your home value when you are about to sell it. Showing your future potential buyer your house inspection report will give them enough confidence and increase their willingness to buy your property on your asking price because they know that your house is well-taken care of. Property problems like leaks, termite damages, structural issues, and grounded electrical system can actually decrease the value of your property, nobody want to buy a house with broken windows, leaking roofs, grounded electrical system and others. You can also consider hiring aesthetic professional that can give you advice on how to make your home look as appealing as possible like paint colours, layout of the rooms, improving the looks of each part of the house and others. Hiring professionals would be a great investment.
4. Add fresh paint
Newly painted houses inside and outside can actually make it cleaner, brighter, lighter and more appealing that can actually add to its value. You can always hire painter if you want but you can also ask for advice that will cost you 150$ or more and paint it on your own.
5. Revamp the interior
Consider renovating the interior of your home together with others and find great value to this. You can consider to spruce up your ceiling, replacing your carpet or worn rags, choose new set of furniture and try improving the whole feature inside your home.
6. Create Space
First you can consider hiring a professional organizer and make a plan on how to maximize the space of your house. Start getting rid of things such as old and bigger set of furniture replacing it will smaller and new ones, and stuffs no longer needed to create additional spaces t hat would actually increase your home price. Always consider to arrange your furniture in a way that makes a desirable and enticing lay out and stage areas to give each space a purpose
7. Brighten up
Instead of putting artificial lights to brighten up of your house you can consider natural light and save 400$ or more. A study was made by New York Magazine carried out by a real estate appraiser about how the natural light influences the property value. Although the study focused on the real estate market in New York City the outcome can be applied everywhere. Jonathan Miller, the expert who conducted the study, found out that buyers are willing to pay more for homes that allows natural sunlight. According to him they draw emotional benefits that are associated to being exposed to sunlight as opposed to artificial lights and the positive effects on your body's circadian rhythms. There is no need to add bigger window you can do this by replacing heavy curtains with lighter one to let the sunlight enter the house, you can also put mirrors and paint the wall lighter color to reflect the light of the sun and consider trimming trees and bushes that block windows and darken the interior of your home.
8. Enhance the Bathroom
Sometimes we find it awkward talking about the bathroom or we must say that they are almost the forgotten part of the house. How will you sell a house with broken fixtures inside the bathroom? We should also make sure that the tiles, faucet, toilet bowl, bidet, shower, flushes etc. if not new are working well. Once these are broken then we must replace it right away if not for selling issues do it for your comfort.
9. Upgrade your Kitchen
It is also good to have a kitchen make over. We can start with planning about proper storage in the kitchen, choosing energy efficient appliances, proper lighting, good ventilation and the likes. A clean and tidy kitchen has a great impact in the whole house because improper management there can start a big problem like infestation that can actually cause damage or disease. A good kitchen can mean a higher selling price.
10. Declutter your home
Making your home tidy, clean and organize by removing stuffs no longer use, getting rid of old furniture, and general clutter will help make the spaces in your house seem bigger and brighter and will also give your home pleasant feel. Aside from these, you can also prevent the build-up of dirt, molds, and other unpleasant odour that would be a turn offs for homebuyers. You can seek advice by reading Good Housekeeping magazines guide to decluttering your home.