When it comes to relaxing at home, there are few spaces better than a large room with lots of natural light. Unfortunately, not all rooms in our homes come with big windows, tall ceilings and great lighting. Sometimes we are stuck with a dark room and are forced to make the best of it.
This is especially true for basements, bathrooms and small apartments where installing a new window isn't an option. Luckily, there are things we can all do to make a dark room look bigger and brighter. This guide will show you 3 easy hacks to instantly illuminate any dark cramped room in your home.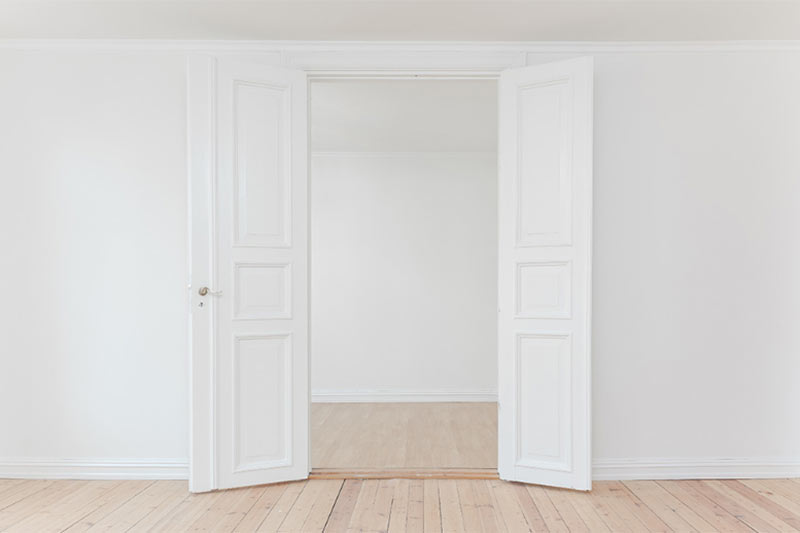 Paint the Walls White or Gray
Painting is a cheap and easy way to make any dark room look bigger and brighter. The perfect colors to brighten up a room include a stark white and shades of gray. These colors will not only make your room look fresher, but it will help reflect light and illuminate the space. Painting works especially well for spaces with low ceilings such as basements and attics since colors like white and gray adds height and depth.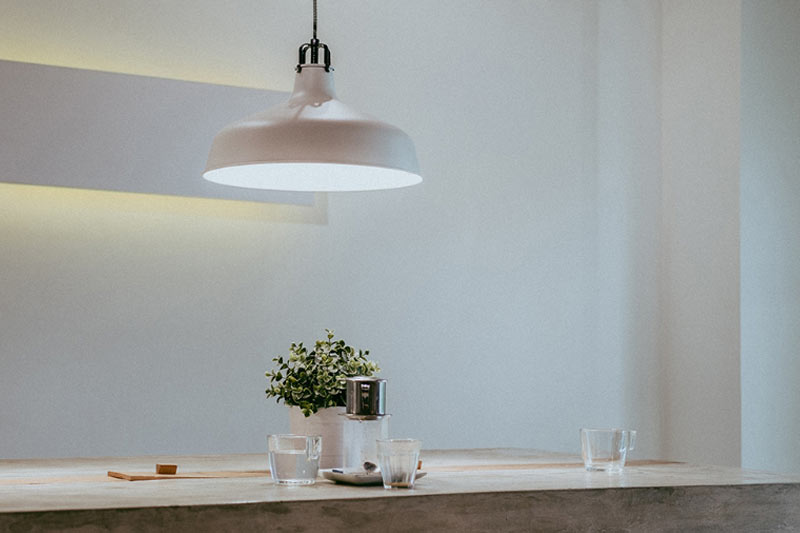 Replace Your Light Bulbs
Illuminating a dark room in your house is as easy as changing the existing light bulbs. Lighting comes in a spectrum from warm (orange) to cool (blue). For small rooms that are very dark you are going to want to switch to cool toned light bulbs that best mimic sunlight. Not only does this dramatically change the mood of the room but it also helps illuminate dark spots and gives dark rooms a more refreshed appearance.
Some light fixtures, such as those found in ceiling fans or lamps, may come with bulbs that are warm toned. You should make it a habit to replace warm toned light bulbs to cooler tones in dark rooms. For example, a popular ceiling fan brand like Hampton Bay may not bring the proper light temperature bulb in it's light kit and would have to be upgraded. Ceiling fan light bulbs should be cool toned to help with making the dark room as bright as possible. This is also true for any ceiling fan or ceiling light fixture that comes with warmer temperature bulbs.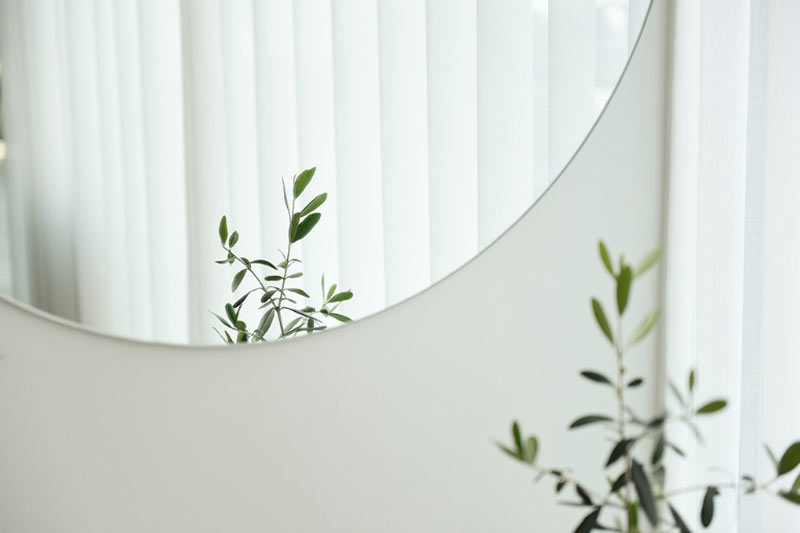 Use the Mirror Hack
Large mirrors can make a big difference in illuminating dark spaces. This is because the bigger the mirror, the more light it can reflect back into the room. This is a great hack to use in dark hallways, over a fireplace, or on a large blank wall.
When placed near a window, the mirror can reflect natural light into the rest of your room. This is an easy way to illuminate dark spots without the need for extra lamps and light fixtures. You can also place a mirror in a small space to make it look larger. The reflection of the room actually creates an optical illusion that makes hallways look longer and rooms look wider.