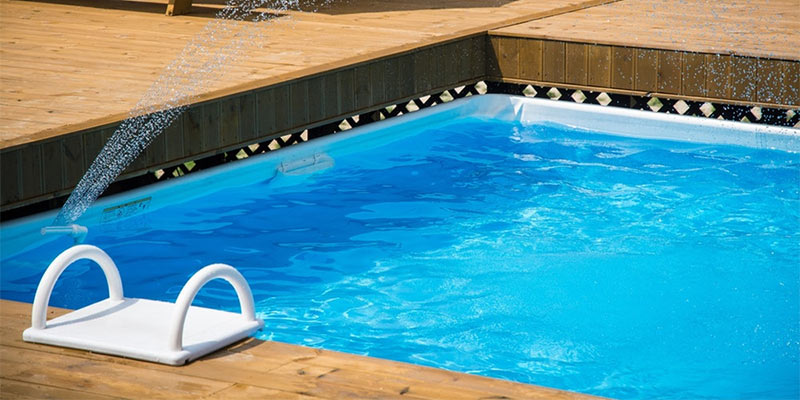 Having a swimming pool in your garden is a great amenity for all the family and is sure to enhance the enjoyment of your home. While the concept is alluringly simple, you need to make it reality first – and that's where things have the potential to go horribly wrong.
You may well have heard horror stories of dodgy builders, scam contracts, unacceptable delays and substandard work. Luckily, these scenarios are the exception rather than the rule but how can you guard against a pool nightmare happening in your back garden? After all, a pool build is a major home investment and you want to make sure your expectations of a perfect pool are exceeded, not disappointed.
Forewarned is forearmed, as they say, so here are the most common mistakes you should avoid making during your swimming pool construction and installation.
Underestimating what's involved
Before you go ahead with a pool build at home, it is essential to do some homework first. There's so much to think about: What type of pool are you after? What size, shape and depth would work best? Whereabouts should the pool be sited? Find out about the pros and cons of different materials, the mechanics that keep a pool running and maintenance costs too.
What sort of budget do you have in mind? With an investment of this size, you really don't want to leave everything to chance, or put your blind faith into the pool building contractor. While it's obviously critical to choose a professional company to design, build and install your pool, the project should be based on teamwork, with you, the client, having as much input as you need while being expertly guided and supported all the way through the project.
A pool build should take somewhere in the region of 4-6 weeks from groundworks to completion, however be prepared for the project to take longer if unforeseen problems crop up.
Getting the wrong pool builder
You won't be surprised to hear that choosing the right pool builder is critical to the success of the project. Not all pool companies are the same, and just because there's someone locally whose advertisements you've seen, it doesn't mean that they're the obvious 'go to'. It pays to be extra careful when assessing different pool companies – carrying out due diligence is key.
Are they experienced and trustworthy? Are they competent in carrying out the design, supply and installation process? How do their prices compare? Check references and testimonials but go beyond what's on their website (which is bound to say only positive things). Speak to previous clients, see examples of their past work first hand and look at independent reviews too.
Buying solely on the basis of price
There's a big difference between getting value for money and paying the cheapest possible price. Ironically, choosing the latter may actually end up costing you more in the long term when you find out that the bargain basement offer you went with turned out to be nowhere near what you were hoping for.
With pool builds, as with so many other building projects, you get what you pay for – and there's a lot at stake. From excavating the pool site and installing the pool shell, to plumbing and wiring, fitting filtration units, heating and lighting, and finally tiling, paving and decking the surrounding area, pool build projects are not for the faint hearted.
Unless you're happy to iron out problems with subpar materials, shoddy workmanship, frequent replacements or higher energy costs at a later date, turning your dream pool into an ongoing headache, you're much better off setting a realistic budget and build the highest quality pool you can afford.
Not understanding (or reading!) the small print
We all know that legal documents are notoriously difficult and boring to read and the temptation to skip the small print may be overwhelming – don't take that risk! There are two key documents you need to fully understand before you commit to them.
The first is the contract between you and the pool company. Be clear you know what you're signing up for, and especially when it comes to payment terms. Ask for clarification before you sign on the dotted line. The second is any product warranties that come with your pool, its components and accessories.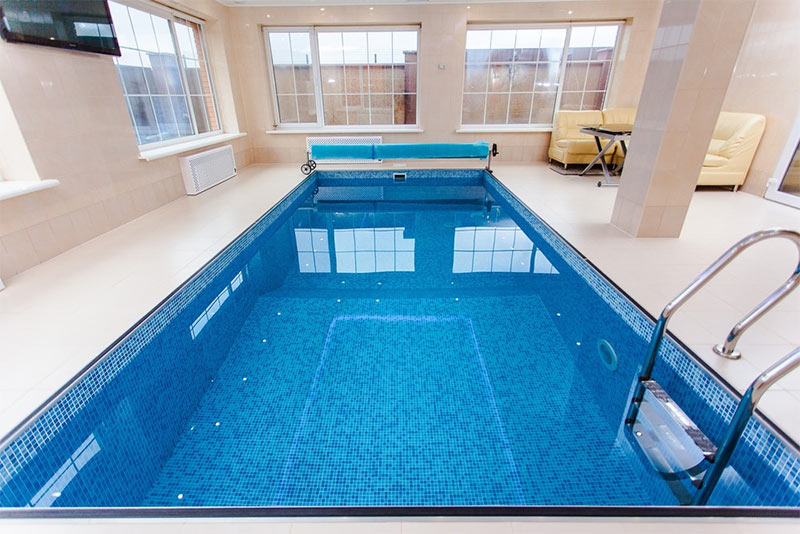 Being seduced by looks and design
Of course, a swimming pool in the garden needs to look good as well as perform well. When you look at pool brochures and websites it's easy to be dazzled by the latest designs but don't make your purchase decision on the basis of style over substance. Your pool is a long-term investment that needs to stand the test of time, both in terms of aesthetics and functionality.
With the help of an experienced pool builder, select a design that you're happy with but make sure you've thought about how you are going to use the pool, that it has all the functions you need and that you know what to do to maintain it properly.