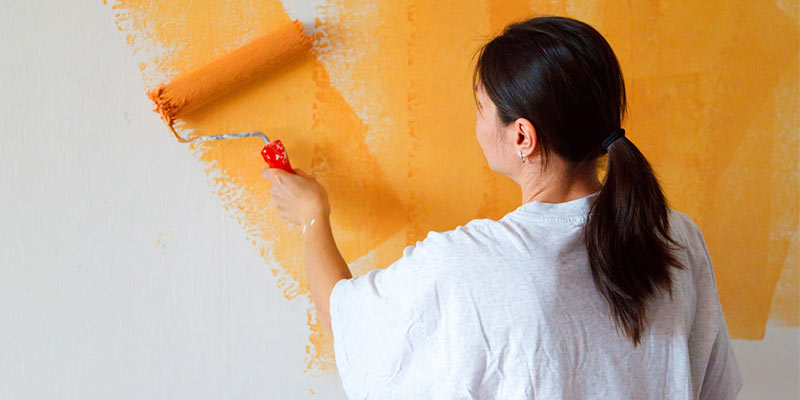 With the ever-growing number of home design shows on TV and a stream of popular decorating blogs online, it can be easy to look at your own home and see it as lackluster. If the list of things that you don't like about your house is getting longer, it's time to find ways to give it a face lift. Fortunately, you can give your home new life, even if you're working with a small budget.
1. Give it a thorough cleaning
Even a palace will start to look dingy and unappealing if it's covered in dust and dirt or is highly disorganized. Cleaning and decluttering your home is one of the easiest and most healthful ways to give your digs much needed care and attention. Plan a deep cleaning and get into the areas that you seldom bother to reach, such as behind appliances, on ceiling fans, and along the stairs. Once it's freshly cleaned, decluttered, and you have a routine to keep it that way, you may find that your home needs no other improvements.
2. Try putting out new decor
Switching out your curtains, blinds, rugs, or accent pieces can transform your home's style and character. Give seasonal colors a go, or add in some striking new patterns of interest. If your budget is small, try to find affordable items that make a big impact. New bedding or linens can be affordable and turn a room into a retreat, as can a new of of dishware or a vase that you keep on display.
3. Upgrade your appliances and furniture
Some appliances can negatively affect the style of a home simply because they're worn and dated. If your appliances look and perform like they're decades old, consider replacing them with newer models to bring a fresh face to your house. Not only will buying new appliances give you a new outlook on your home's appearance, you could end up saving money by choosing energy saving models.
4. Try a new coat of paint
Wall paint is affordable, and you can use it to make the interior or exterior of your home look much better. Painting the trim of an exterior door or an accent wall in your kitchen or living room can make a huge difference and help you fall in love with your house again. Another area where paint works wonders is cabinets and old furnishings — after one weekend of putting in sweat equity, you could end up with several gorgeous, revamped pieces.
A few practical teaks, efficient organization, and cleaning can go a long way towards making your house aesthetically pleasing. Working on your home doesn't have to cost a bundle or put you into debt. Going the DIY route and making small home improvements on your own will help you save money while giving your house a new look. Pick the areas of your home that you want to change most and focus on just a few points at first. With a bit of resourcefulness and creativity, your home will become more stylish and livable.