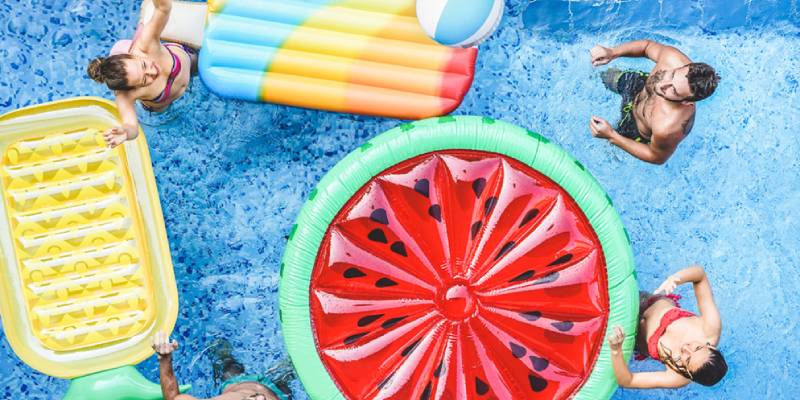 Gone are those days when swimming pools are considered as luxury, found at Hollywood celebrity homes. According to a survey, there are around 8 million residential pools alone in America. Swimming is considered the best exercise and it doesn't require heavy equipment and gears. It holds no age barrier making it a perfect activity for your entire family.
So, if you are installing a new swimming pool or planning to have one in the future, then you need to go through these incredibly leveraging reasons to find out the benefits of your swimming pool.
Pools Are Great Places To Get Together
A pool will keep your loved ones close to your home. A perfect place for your teenager and their friends. If you have a private swimming pool, just make your home the local hangout place and have the opportunity to keep an eye on your teenagers and get to know their friends that they are hanging out with. You don't have to wonder about their safety and security anymore.
Swimming Improves Your Overall Health
No activity or exercise offers complete body workout other than swimming. Swimming can be enjoyed at any age, from kids to elders and it is considered to be the best exercise that you can participate in any season and any time unless you don't have the temperature control pool.
The water buoyancy reduces ninety percent of your body weight and it counteracts the gravitational force, making it the lowest effort in physical activity to burn your calories which ultimately helps you in weight loss.
Swimming helps you flush out toxins and other impurities, improve your blood flow, and prevent muscle tightness (as in the case of other exercises such as running, cycling, weight lifting, etc.).
Three Words, BBQ, Beer, And Pool Parties
With a great pool, it's time to throw a great pool party. Sure you can go to your friend's house for some board games followed by a nice dinner but what's the fun in it? Wouldn't you rather go for the freshly barbequed smoky grilled chicken with a pint of beer?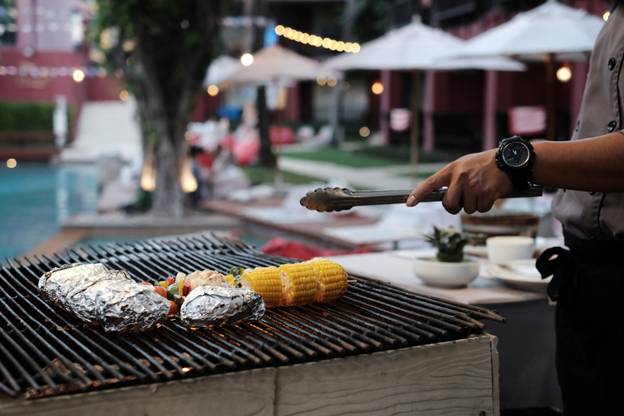 Having a swimming pool is the best place for your social parties. Hope on the diving board and dive into the clear blue water to beat the heat of the summer. Those who are not fond of swimming can sit over the edge and dip their toes in the water and still enjoy the party.
The Pool Is Like A Private Oasis, A Slice Of A Little Paradise
One of the best things about owning a pool is to own a little oasis in your backyard. This is why so many people are obsessed with the private swimming pool. Everybody wants a huge cottage near a lakeside but let's face the reality, it is quite expensive and every time you want to enjoy the lakeside, you need to drive for long hours to get there.
Having a backyard pool is having private time with your family members to create lots of sweet memories. Having a BBQ going on the patio with chilled beer and cool lemonade for kids is the dream of many of us.
Great Benefits With Minimum Maintenance
Having a private swimming pool increases the value of your property and attracts a large number of buyers. Swimming pools are a huge possession with minimum maintenance. Cover it up with a pool cover to avoid any debris, leaves, twigs, sticks or dirt collecting. swimming pool covers to protect your pool from harmful UV radiation, rain, wind, and snow. It also helps you retain the chlorine content in the water.
Conclusion
A swimming pool is a perfect way to increase your social interaction with the best party spot and prime relaxing area. A perfect way to get together and have some BBQ and beers.