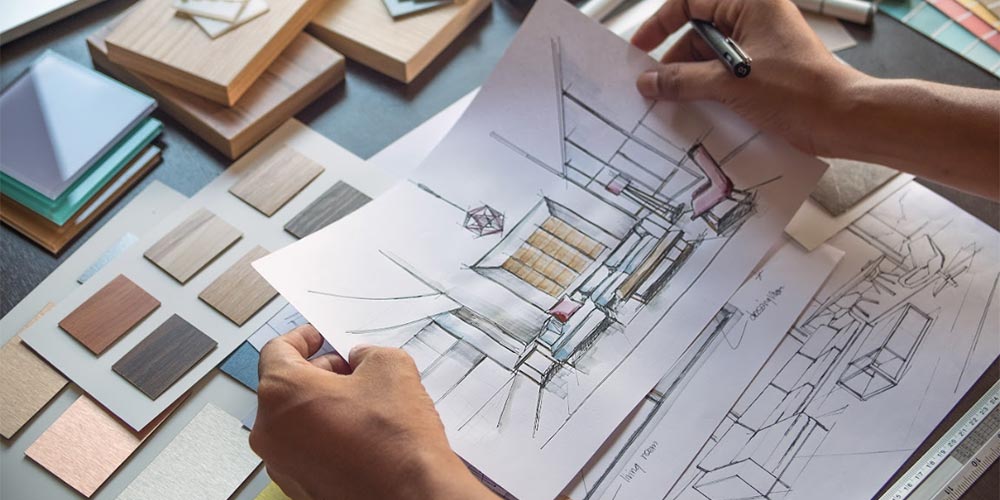 Designing your dream home can be an exciting journey, from envisioning how each space will look like to choosing finishes and furniture to furnish your home. But along with that excitement comes the task of taking into consideration various elements too. And so, it can also get overwhelming at times.
Suppose you're planning to design your dream home soon and, perhaps, you already have a vision of what you want but are unsure of how or where to start. In that case, this article is for you.
Here are some tips for designing your dream home to help you get started.
1. Define Your Needs And Wants
One of the essential steps you need to take when designing your dream home is determining what you need and want for your home. Allow yourself to think about how you envision your home to be.
You can start by listing down all the necessities you want for your house. For instance, assess how many bedrooms you need. And in terms of bathroom provision, will you be having bathrooms ensuite, or will you provide a common and shared room instead? You can also consider the space you need for your living room to accommodate and entertain guests.
Once you have a clear idea of your non-negotiables and essentials, you can start thinking about the other home features you wish to have. Maybe you want a home theater or a designated home office or gym.
Defining and making a list of your preferences and requirements can go a long way in helping you establish a budget. And more so, it allows you to be on track with your vision for your dream home.
2. Don't Forget About The Future
Aside from defining what you need and want now, it's also essential to think about the future when designing your dream home. For instance, if you're looking into having more kids, make sure your floor plan can accommodate more people or bedroom expansions. Or perhaps, if you're close to retirement, consider adding features that can make your home more comfortable as you age.
In addition, you can also think about possible resale value. This can come in handy should you plan on selling your home. With that in mind, consider avoiding trends that will quickly go out of style and focus on classic features that can stand the test of time.
To help you visualize your dream home, you can use various tools such as Cedreo floor plan creator to simulate how the spaces will be laid out and what your home will look like.
3. Explore Style And Design Options
Before designing your dream home, chances are, you already have some preferences in mind. Perhaps, you've come across an image of a sleek and modern kitchen online or a bright and colorful living room. And so, when designing your dream home, consider looking for design inspirations to help you decide on an architectural style for your house.
You can browse architectural and interior design magazines and websites to get your creative juices flowing. And from there, compile those ideas and styles to help build the look of your home. You can even make a mood board by collating design elements and details that you like to incorporate into your home. Maybe you want high-end finishes, furniture and fixtures to furnish your home's interiors.
4. Think About The Space's Flow
How efficient your space's traffic flow is at home is another essential factor to keep in mind when designing your dream home. And knowing the different types of plans or layouts and which one would work best for you can help you achieve this.
For instance, if you want the ease of accessibility of your communal spaces, then an open floor plan might be ideal for you. With this layout, there are no wall partitions dividing the spaces. And so, there's that openness, allowing you to see and converse with people even if you're in a different room.
On the other hand, perhaps you favor a traditional layout for more privacy. In this case, there are wall partitions separating your communal spaces, which, in some cases, can make your common spaces look small and cramped.
With that in mind, weigh your options and lifestyle carefully to pick the right plan that would work best for you.
5. Work With A Professional
Designing your dream home is a big undertaking, so it's essential to work with a professional who can help bring your ideas to life. And with that, consider working with an architect or designer who has expertise in the design field and shares your style and vision.
Such professionals can help you navigate the design process, ensure your home's compliance with local building codes, assist you in the permit applications, and help you select materials and furniture pieces to match your home. In addition, working with a pro can also help make the process easier and help you avoid costly mistakes.
Wrapping Up
Designing your dream home is a milestone and a significant venture, but it's also an exciting opportunity to create a customized and perfect space for you and your family. And with the tips above, hopefully, you'll be on your way to having a home that is everything you've ever wanted.