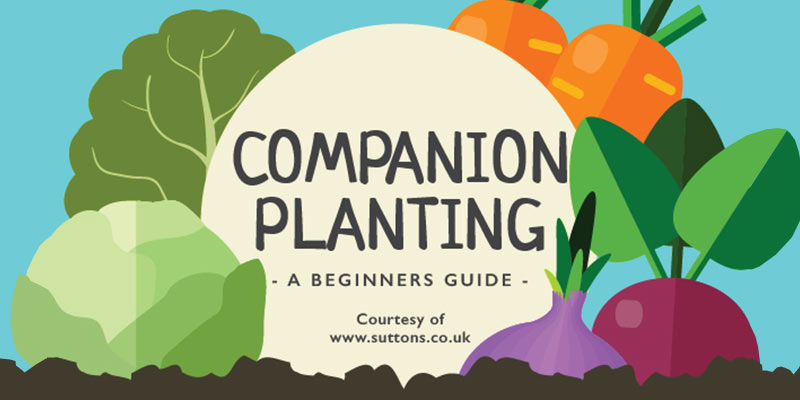 Companion planting is a tricky business – and for that reason many gardeners are reluctant to try it. But if done the right way, combining different types of plants in the same growing space can be hugely beneficial and rewarding.
Companion planting falls under the category of polyculture – a technique that has been used by farmers for thousands of years, where plants and animals that compliment each other are grown and reared in the same space. The benefits include richer soil, better growth and more resistance to disease.
The team at Suttons have created this useful guide to companion planting – explaining which plants work together, which combinations you should avoid, and various other tips & tricks.
Click on the image to view the full-size version.