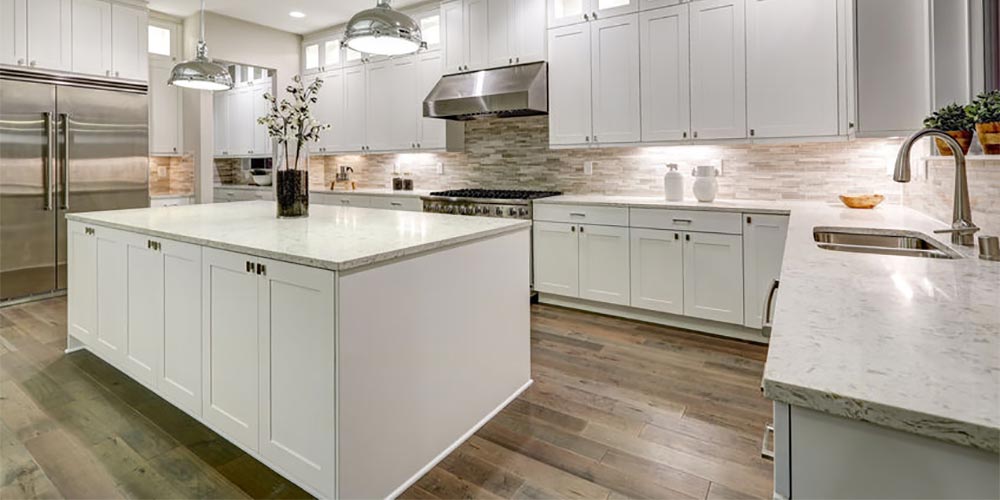 In deciding on incorporating the fabulous look of luxury vinyl flooring in your home and deciding to check out which options are available, you will find yourself torn between distinct styles for each area – and the installation method also.
What you may find is that many blogs and articles will sell you on the merits of both, but which one suits you specifically? Let's take a look into why many people get satisfaction from either plank or tile vinyl in different instances to help you consider the better option for your space.
Living Rooms
It is no shock that many people choose a luxury wood effect vinyl flooring for their living room, especially if it has access to a lot of sunlight.
Light wood vinyl designs give a room a breezy feel and more natural energy which is pleasant when the sun glares through your windows. However, dark wood vinyl flooring has this wonderful reflective quality during the day and even more at night. Nothing looks better than the flame reflected style of your fireplace on a dark wood floor for those cosy chilled out evenings.
Kitchens
The main recommendation of style for the kitchen these days is stone-styled tile such as slate or charcoal.
With high traffic volume a fully expected foe for flooring – especially if your kitchen links to the back garden – all durable flooring sure can take a pounding whether its footsteps or dropped crockery or food. Stone effect vinyl flooring is complemented with kitchens that are fitted with graphite worktops and although it looks like stone, it feels comfortable underfoot with its cushioned tendencies.
As a room that has the most risk of water and stain damage, vinyl flooring tiles are a perfect fit due to their protective safeguards.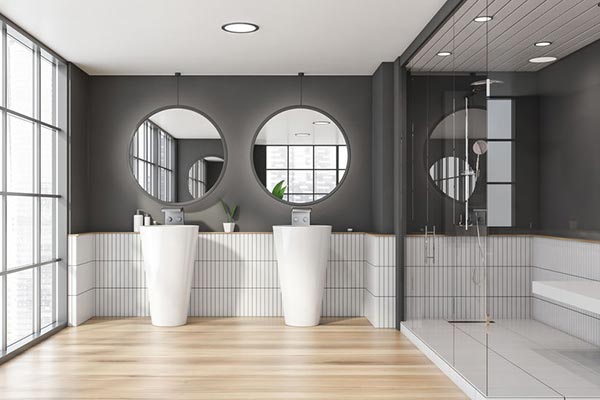 Bathroom
Whether you want a porcelain look to match your fixtures, a wooden plank feels for a comforting vibe or a black tile effect for that professional corporate look – you are not lost for choices with the vinyl ranges on offer.
With the bonus of vinyl protective properties when it comes to room moisture, you won't be replacing any sections any time soon. The slip resistance and waterproof design also are a benefit in ensuring that maximum care is taken on you when you just want to enjoy a little peacetime.
You now have some ideas of what can work for your home, and you can start to look to get the very best options. Thankfully, there are amazing suppliers with the very best in reliable, stylish, and creative designs to match your moods.
Your home can be varied in design with luxury vinyl flooring and it's all about finding the right feel and identity, but don't be afraid to mix it up a little as you have much more choice to hand.