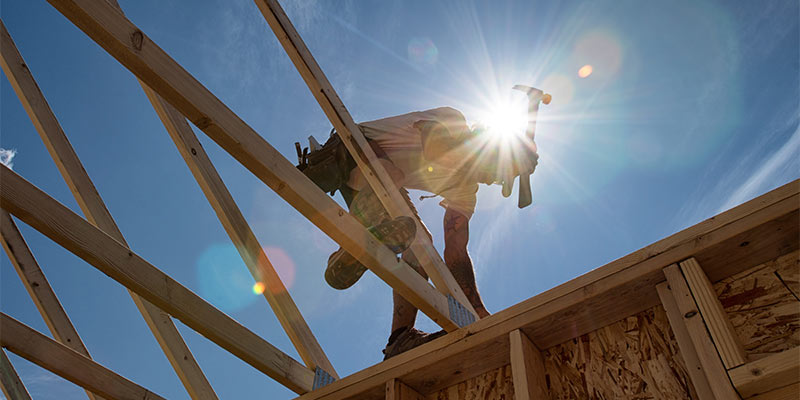 Designing and constructing your very own house may seem like a dream come true. But in order to keep that dream from becoming a nightmare, HomeNation has prepared a list of all the details and tricks you should pay attention to in order to turn your lifelong dream into a reality and build yourself a perfect home. If you need more advice, try these useful tips in hiring a general contractor.
Your first step is to assess your financial capabilities. This will give you a clearer picture about what your possibilities, and your limits, are. Once you determine a limit, start imagining and designing your future home.
You will need a good architect, who will listen to your requirements and design the perfect house for you and your family. Depending on the area and the size of the project, skilled architects usually charge somewhere between $8.000 and $15.000. This may seem like a lot, but keep in mind that you will be building something that should last for a lifetime. So don't hesitate to hire the right people to make it happen. Not only will they help you design the perfect house, they will also help you decide what your priorities are and how to manage your budget.
Architects can also prove to be invaluable when it comes to saving money by guiding you through the process of choosing the right materials and technologies. Not only will these speed up construction and improve the quality of your home, they will also save you money in the long term.
After you've come up with a plan, your next step is to hire a contractor. They are the ones who will be turning your ideas into reality, so it's important to choose the right ones. While hiring them, pay attention to hire locals, since they are familiar with all the circumstances and factors, which will ease your troubles and speed up the process. Don't forget to check their credentials and licenses and ask them for their level of experience. Also, keep a record of everything you arrange and make sure you have it on paper. Another thing you should insist on is partial payment. When it comes to their fees, contractors usually take 10-15% of the value needed for materials.
Now that you have all the pieces in place, construction can finally begin. But don't think your work here is done. In fact, it's only starting. During the next few weeks of construction, you will need to keep track of everything going on at the site. Not only to make sure that everything is done accordingly, but also to prepare yourself for any delays or unforeseen events. If you keep it steady and under control, you will be able to overcome any difficulty and finish the job without much trouble.
Once the major works are done, take some time and envision your home filled with furniture and decorations. Many people tend to rush their final works so much that they neglect the aesthetical aspect they once paid so much attention to. So by taking your time to plan and arrange your interior, you will make sure that your new home looks exactly how you imagined it and that it becomes a place where you and your family will gladly spend your time together.