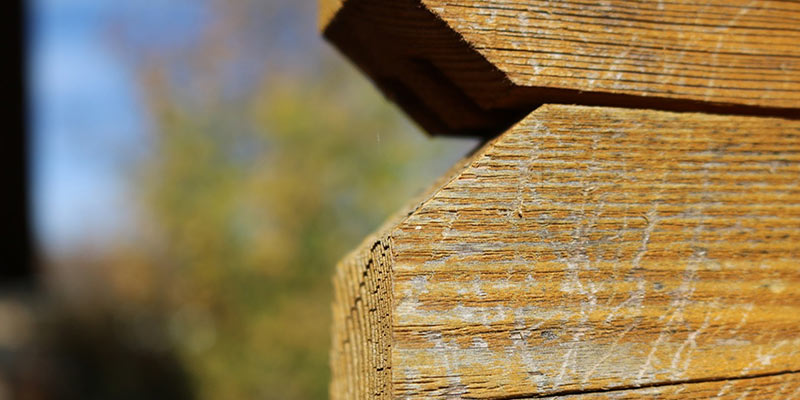 Perhaps you have recently had a little landscaping done. Maybe you put in the effort to find a tradesmen to build a lovely deck or patio, and surround the space with sprawling gardens. If your final touch was to add custom-build outdoor wooden furniture, then clearly you want to do whatever you can to make it last for as long as possible.
So how exactly do you care for outdoor wooden furniture? Is it a lot of maintenance? Is it absolutely necessary? Let's take a closer look.
The Type of Wood Makes a Difference
There's a good chance that when you were shopping for your furniture you noticed that it can be made from a variety of different woods. The most common tend to be oak, pine, and teak. Often the amount and type of care comes down to what type of wood you have chosen.
Is it Pressure Treated?
Another key question is to ask whether you have purchased furniture that is pressure treated. Pressure treated wood is wood that has gone through a process where it is put in a closed cylinder, then pressure and vacuum are applied to it. This is done in order to put preservatives in the wood that will protect it from fungal decay, insect damage, and help to make it water resistant.
Now if the furniture happens to be pressure treated most of the work has been done for you, so you won't have to worry too much about maintenance and care. For wood that isn't pressure treated you will have a lot more maintenance and care ahead of you.
Consider a Seal or Stain
For pressure treated furniture that will be exposed to direct sunlight, you will notice over time it will turn a silver grey. Some people don't mind this "weathered" look, but if you don't want this to happen, you'll need to apply a stain or seal when you first purchase the furniture. This will help to slow down that lightening process. What's also nice about sealing or staining the furniture is that you can pick a colour that works with your design.
If It's Not Pressure Treated
Wood is still a very durable and strong material to work with, whether it is pressure treated or not. Without that process it still has a bit of natural weather resistance, but nowhere near as much. You will want to apply varnishes and oil to keep it looking new and protect it from weather damage. As well, when you place hot or cold items on the furniture, be sure to use coasters so you won't leave moisture rings behind. Should any spills occur on untreated wood, they can be cleaned with a damp cloth.
Keep Your Furniture Looking New
When it comes to keeping your wooden furniture looking new, so much depends on how it is finished. Did it go through the pressure treating process? Are you planning to seal or stain it? Will you put in the work to apply oil and varnish? While wood isn't maintenance-free, there are different degrees of maintenance you can choose from.