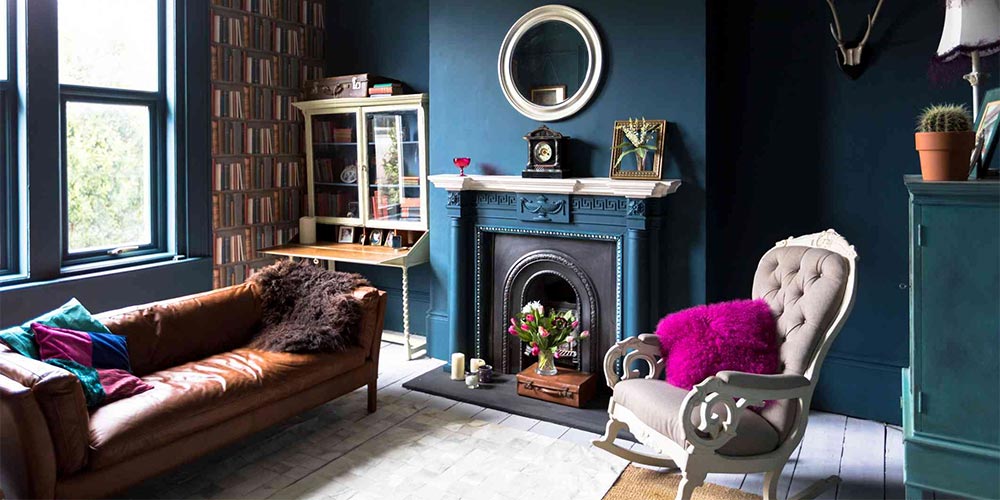 This year, it's time to think big, bold and above all, beautiful when choosing your signature interiors style. The decadent, opulent trend in home design is here to stay – and this is a look anyone can embrace, whatever the size or type of your home.
The trick to pulling off a luxurious living room or a decadent dining space is to go lavish without going overboard. Here's how you can give your home the luxury touch without looking like you're trying too hard.
Neutrals are Compulsory
The decadent look uses gold, bronze, silver and all kinds of muted greens, reds, and blues, but these should be offset with cool neutrals. Whites, greys, and off-whites give your space a contemporary palette. Use a strong base of calming neutrals so your accents really sing.
Partner with an Expert
Creating an opulent home that looks stylish and not tacky can be a tricky task. Just one or two misplaced pieces of furniture could turn the trend into a talking point for all the wrong reasons. Choose an interiors expert like www.pennymorrison.com if you don't entirely trust your own judgment. Expert design help also ensures you get a balance of classic and contemporary across your entire home.
Follow the Period
The popularity of Bridgerton has sparked huge interest in dramatic, opulent Regency interiors. The Regency period is glamorous, over-the-top, and impressive in design scale. Go all-out by fashioning your room entirely in décor inspired by the period. Or, if your rooms are more on the compact than the country-house scale, choose some key pieces to create inspiring centrepieces.
Remember your Proportions
Everything in balance in the luxe space. Small elements expertly blend with substantial pieces to enhance the look of the room. Don't overpower interiors with a reliance on large, heavy furniture. A sense of proportion helps you pull off the perfect luxury look.
Choose Luxury Touches
Since this look is all about decadence and style, choose highlight pieces in luxurious materials like marble, velvet, and leather. Choosing the real thing over synthetic imitations transforms your room from wannabe to on-trend. It is worth splashing out on high quality statement pieces to pull the look together.
Keep your Palette Cohesive
Prevent a sense of overwhelm by keeping to a warm or a cool palette in each room. Add ornate details to provide the necessary glamour, but make sure the overall colour scheme is cohesive to stop the room looking too busy.
Mix Contemporary with Classic
The current decadent trend is not simply about copying an historic period. It combines modern touches with classic elements to give a romantic and indulgent feel to a room. Look for statement pieces that mix with antiques to transform the room.
Anyone can work with the decadent interiors trend, whether you are styling a bedroom, bathroom, living room or study. It's all about luxurious comfort, with the addition of some sparkle or shine. Let your imagination run wild with this décor look.