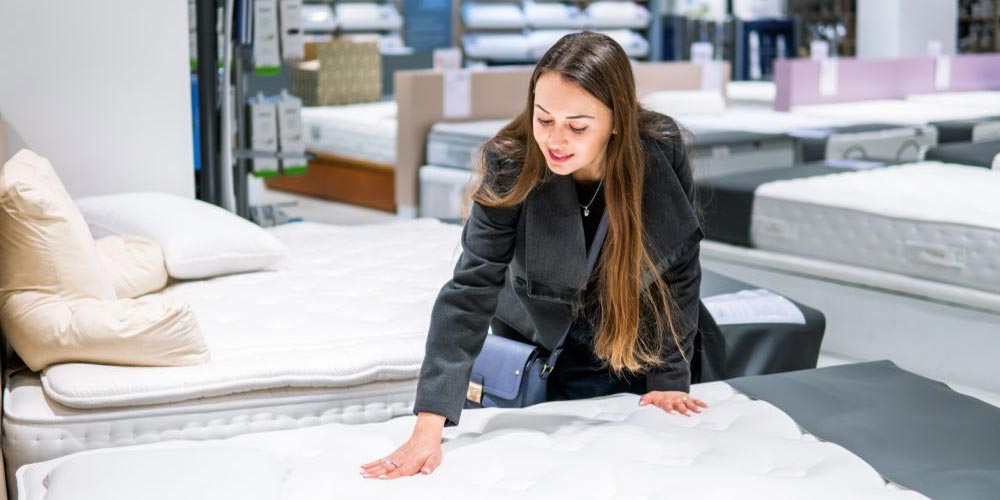 Searching for the right bed can be a confusing and maddening process. Thinking about the material, price, and other essential factors of a mattress needs you to do extensive product research.
Here, you'll find three vital bed-buying tips for beginners. If you consider yourself a mattress expert, let the following guide be a refresher course.
Consider the Size
It won't matter if you want a king-sized bed if your bedroom can only fit a twin-sized mattress. Still, it doesn't mean you need to buy a new bed with the same size as the old one.
For example, you might be a proud owner of a king-sized bed to fit a family of four. But, your kids are heading off to college. It's only going to be you and your partner for now. So, you might consider downsizing the bed to a queen- or full-sized cushion. For more info, go to civilizedhealth.com and check out reviews about queen bed frames.
Think about your lifestyle before checking beds for sale. However, keep in mind that moving to new mattress sizes might require you to change your bed frame. Mattresses come in different sizes, like Twin, Full, Queen, King, and California King. You can check the different bed sizes available on the market by heading to the Mattress Firm.
Use the dimensions of the room to find out which mattress and bed frame size is best. You might consider moving from a Queen-sized bed to a King-sized cushion. But, making the move might need you to sacrifice room real estate.
Know the Types
Different mattresses exist on the market. Choosing the right type is imperative to help you gain excellent comfort and support from the cushion.
Here's a list of the different types of beds you can find:
1. Open Spring
Open spring beds, or continuous coil mattresses, contain a long piece of coiled metal wire. This wire forms numerous springs to provide comfort and support to users.
This bed might be lighter than other models, but they tend to offer less support than different variants.
2. Pocket Spring
This bed might be more luxurious than open spring variants. Pocket spring mattresses use individual, small springs to provide comfort and support. Also, there are different thickness levels for this bed – you can find soft, medium, and firm versions of pocket spring beds.
This cushion is a good option for two people since the separate springs help adjust to the different weight profiles of the users.
3. Memory Foam
Memory foam is a mouldable material that might be an efficient solution for delivering a proper response to temperature and weight.
This bed can also have hypoallergenic properties, but it still depends on the brand or manufacturer.
4. Latex
Mattresses filled with latex foam are breathable, so it doesn't overheat. Latex is also durable and should last for years with proper care.
However, latex beds might be firmer than other mattress variants. It's an ideal choice for people who prefer a dense construction.
5. Hybrid
Like its name, hybrid beds combine different materials to form the mattress. For example, the cushion may involve latex and pocket springs.
Ask your bed supplier for the mixture of materials in their products to help you choose the perfect mattress.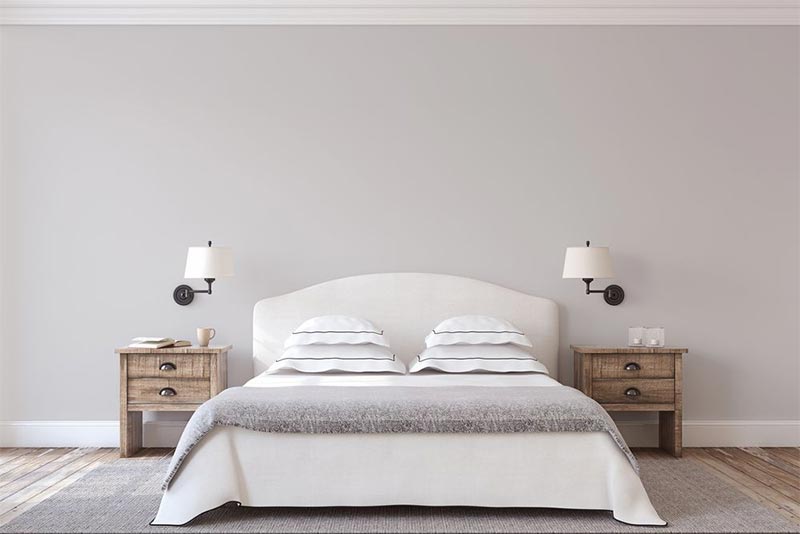 Your Sleeping Habits
Don't focus your attention on the bed when searching for the right mattress. Don't forget to consider your sleeping habits. Thus, it's important to check your sleeping position.
Different people like to sleep in various positions. You might prefer to rest on your side or back, whereas other individuals prefer to sleep on their stomachs. Side sleepers might prefer a soft or conforming bed to support the position. Otherwise, stomach and back sleepers might want to sleep on a firm yet less conforming mattresses for that extra comfort.
Also, don't forget to think about your weight. People with extra weight might experience more sinkage than lightweight individuals. So, if you're on the heavy side, you might choose a firm cushion to help support your posture during sleep.
If you're sleeping with other people, consider buying hybrid choices. A mixture of bed materials might be an ideal choice if you sleep with your partner, children, or pets.
Conclusion
Aside from the sizes, types, and sleeping positions consider other factors like your budget when choosing an appropriate bed to use.
But, don't be hasty as you search for the perfect mattress. Proper research is crucial to help ensure you won't regret your purchase. If possible, travel to a physical store to check the comfort and integrity of the cushions. Otherwise, remember to read online reviews before finalizing the transaction.