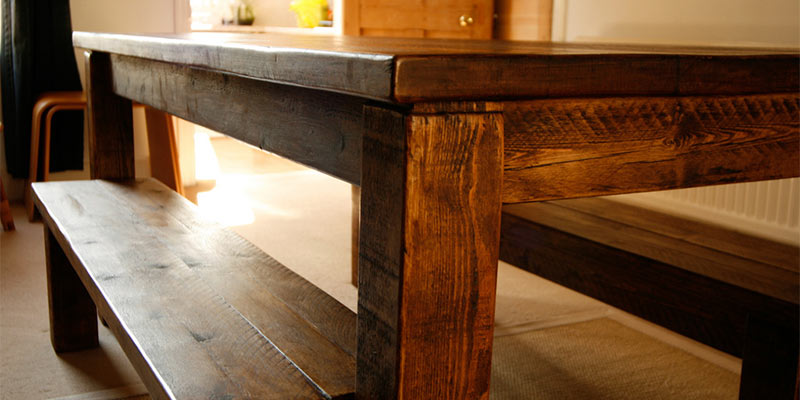 In the last few decades, it has become popular to deconstruct old wooden buildings and structures, then to recycle the materials for other purposes. Reclaimed wood is made when previously processed wood is "reclaimed" from its original source and used today for a variety of different purposes. Reclaimed wooden furniture is made from a variety of sources, and has served different purposes and possesses its own unique history. An old building structure is carefully taken apart piece by piece to preserve the original wood harvested decades ago.
This recycled wood is often of better quality than what is available today because it was harvested from stands of old growth timber. Prior to the 1940s, old growth timber was regularly used in the construction of barns, warehouses, and factories because of the density and strength of the wood. That is not the case today. Due to deforestation and rampant logging, the majority of the remaining old growth trees are understandably off-limits. While that is great for Mother Earth, it also means that most new wooden furniture is built using fresh, virginal wood, which is weaker, flimsier, and more prone to warping and cracking.
It is still possible today, however, to purchase unique, finely crafted custom-made furniture that is made with reclaimed pine, maple, oak, and cherry. Custom furniture made with fine reclaimed wood provides beauty that improves with age. When it is well cared for, custom furniture created from reclaimed wood is long-lasting; it will possess functional beauty that is sturdy enough to be passed down generation to generation.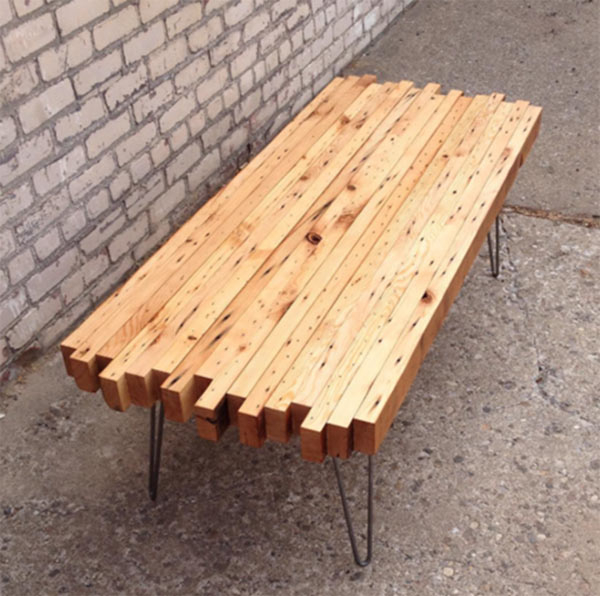 Elegant and functional furniture can be constructed from reclaimed wood for any room in your home. Based upon the customer's space and wood coloration requirements, furniture can be custom built for the bedroom, living room, dining room, office, or any other space you can think of. You can build your own reclaimed wood coffee table or work desk or bed frame. When someone acquires a piece of reclaimed wood furniture, it lends their home a unique elegance and adds a level of attractiveness that can only be provided by furniture with a story.
Maple tables constructed with reclaimed wood can provide years of rugged beauty and function. They possess a beautiful patina that only deepens with age. Tables made from reclaimed maple also offer a lot of versatility; they can be used as a dining room table, coffee table, or kitchen table.
The same craftsmanship and attention to detail used in creating reclaimed wood furniture can also be applied to refurbishing and repairing family antiques and heirlooms. Refinishing the surface of antique furniture can restore its original luster and life. Scratches, gauges, and surface finish discolorations can be made less apparent or completely removed with professional refinishing, thus eliminating the need to replace expensive or sentimental family furniture. A quick note: it is crucial that only professional refinishing craftsmen manage your valuable antique refinishing projects. It can be an extremely challenging process, one that is quite easy to mess up. Don't risk it!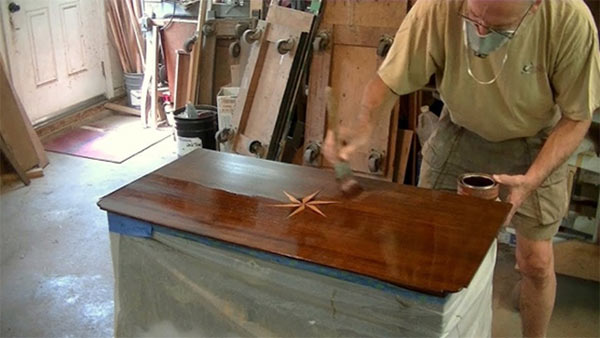 The trend of using reclaimed wood in building fine, custom furniture is more than just a good idea. It re-purposes material that might once have gone to the scrap heap into beautiful and functional pieces of furniture – and it's environmentally responsible to boot!