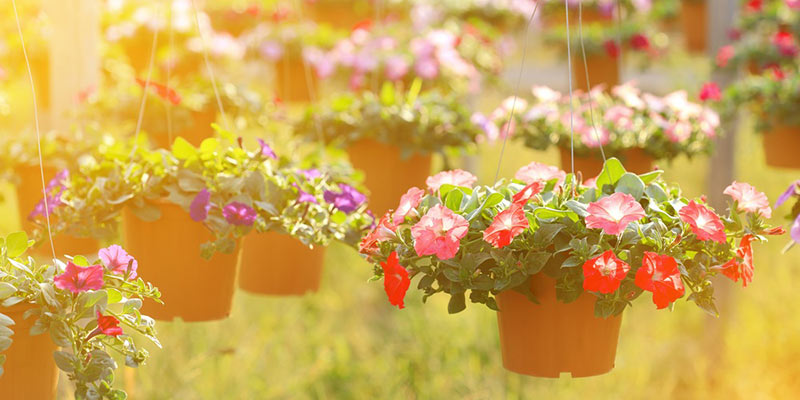 If you already have a pergola, then you have likely been waiting anxiously to personalise it and truly make it stand out. If you are considering having one built, or beginning a DIY project soon, a pergola can be a beautiful and unique way to truly make your outdoor space yours.
Hanging potted plants on your pergola is one of the best and easiest ways to decorate your space. Potted plants do not take up much room, and you can even hang them so that you will have a splash of colour from a flowering plant at eye level. Hanging plants are one of the best ways to dress up your outdoor space, and it is easy to start.
With varying needs in regards to weather, here are some considerations for hanging potted plants that will make your garden pergola picture perfect.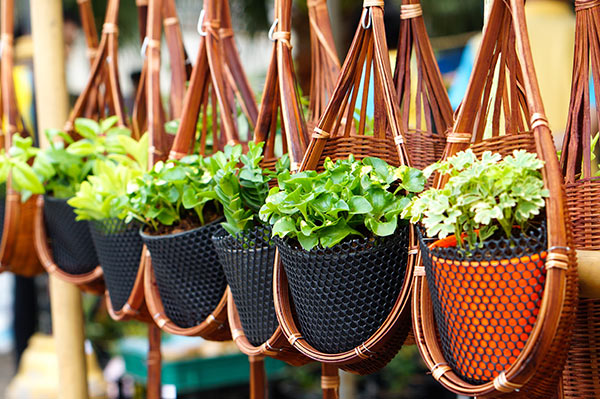 Begonia
Begonias are considered by many to be some of the best hanging plants. They are showcased in many gardens around the world. Heat tolerance and a free-branching habit make these brightly coloured plants a popular choice for those looking to fill some hanging pots. Begonias come in a wide range of colours in pinks, reds, and yellows. Some varieties will even bloom year round.
Fuchsia
This long-time garden favourites produces bright and cheery flowers that will brighten any pergola. The decorative and brightly coloured blossoms look like pink and purple lanterns. Fuchsias not only attract the eye of visitors, but hummingbirds as well. Fuchsias are heavy feeders, meaning that they benefit from regular applications of fertiliser. Additionally, fuchsias thrive in part to full shade, so hanging under the roof of your pergola would be the perfect location.
Snowtopia
This dainty white-flowered plant has evergreen stems. They are typically arranged in a cascade, which looks lovely in a hanging pot. Snowtopia is a hardy plant that loves sun or semi-shaded areas, and it will produce beautiful snow white blossoms throughout summer.
Trailing Pansy
A result of breeding innovation, these pansies and their trailing blossoms do extremely well in hanging baskets. The beautiful and brilliantly coloured flowers will thrive during cold temperatures, surviving even sub-zero freezes. Remarkably sturdy and breathtakingly beautiful, these pansies are a lovely feature to any pergola.
Verbena
Blooming with variety, verbena does well growing in hanging pots and the pink-purple blossoms are too charming to leave out of your garden. Many varieties of verbena are sturdy and nearly effortless to grow making it obvious as to why these are such a commonly cultivated backyard plant.
Spider Lily
Tradescantia, also known as a Spider Lily, is a luscious green and purple perennial. The long-lasting flowers have easy maintenance requirements. The ability to thrive in a hanging basket makes it a perfect candidate for your pergola.
Fountain Grass
This unique plant can add texture and dimension to your horticultural spread. Fountain grass grows taller than other plants, yet it can be used well in a hanging pot. This plant loves full sun, is low maintenance, and will grow all year long.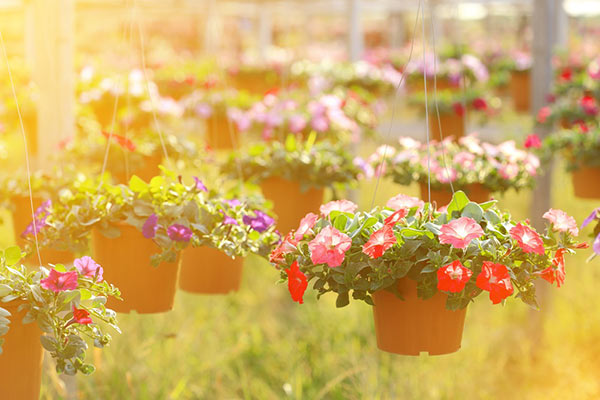 Chrysanthemum
Chrysanthemum have and likely always will be a florist favourite. These do well as a hanging plant and come in a wide variety of different colours and shapes. Mums are lovely, low-maintenance flowers that do well in cold-weather, and add a splash of colour to any backyard. What more could you want in your garden?
Donkey's Tail
Sedum Morganianum is commonly known as Donkey's Tail, and is a simple filler in hanging pots. The vibrant green leaves of this succulent form a long-trailing plant making it ideal in a hanging pot or basket. Requiring only moderate watering in the warmer months, this plant will be a striking feature on your pergola throughout the year.
Impatien
These beautiful flowers thrive when grown in hanging pots, away from the ground and their susceptibility to mildew damage. Impatiens are reliable and low-maintenance garden favourites that produce eye-popping flowers all season long and come in just about every colour imaginable.
Lobelia
These attractive blooms of whites, blues, and purples bring a delicate touch of beauty to your pergola. These plants tend to do better in warmer regions and grow best in partial shade. These gorgeous cascades of colour do not require much maintenance and grow extremely well in a hanging pot.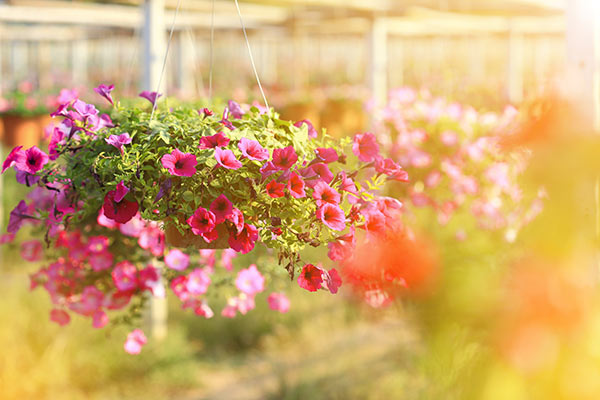 Lavender
The delicate purple flowers and soothing scent make dwarf lavender a perfect addition to any hanging pot. These plants thrive in full sun and will attract many pollinators, including butterflies and bees. This romantic and beneficial plant is well-suited to containers and, to avoid the winter cold, it can be brought indoors to provide its alluring aroma to any room in your home.
Conclusion
As you can see there's many great options when it comes to hanging plants on your pergola. So which ones do you think you'll hang first?
Daniel Stone
Daniel has worked in the management, cutting, and caring of trees for the last 20 years. He works and helps run Bellarine Trees and is passionate about the environment and tree worker safety. He has a wife and two daughters and he enjoys playing tennis in his spare time.