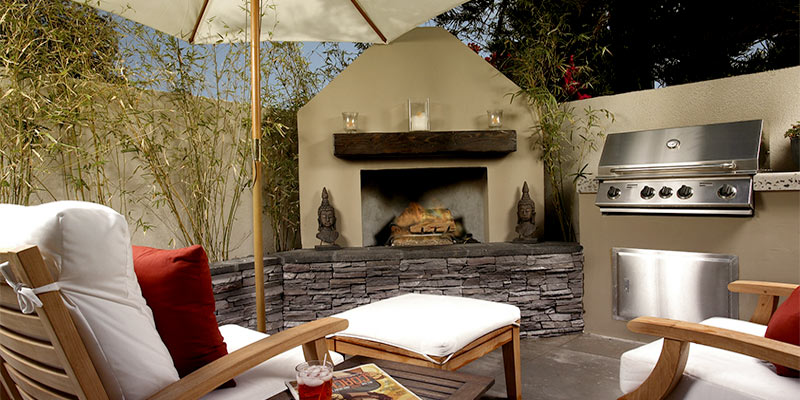 Your outdoor space is as just important as the inside. So when you want to add some flair to your house, you should start styling up your outdoor better. After all, most bypassers can only see and appreciate the outside part of your house. Add the fact that, that part of your house will always be the first to welcome you after a tiresome day. Then, if you have a well-organized and attractive outdoor, it will give you relaxing outside vibes. So if you want to primp your outdoor space, here are seven useful ideas.
Do a Landscaping
This is the first thing to be considered in primping your outdoor space. Landscaping makes dull areas beautiful. It is possible to make ordinary outdoor homes into spectacular ones through landscaping. It also increases the property value of your home. Aside from its aesthetic effect to your property, landscaping is also good for the environment as it could help in preserving nature, and in conserving natural resources not just the soil but even air and water.  You can choose whatever landscape design match your taste, it just matters on how you plan to use the space and create the perfect outdoor and backdrop for your needs. The options are only limited by your imagination!
Put some color in your yard
Next: Bring lively energy and excitement to your outdoor space by going bold with colors. Those colors may come from flowers, foliage, bark, pottery, furniture, fences, and artwork that were incorporated into our gardens. Gardens are meant to enrich our lives and to make our homes look well from the curb.  Any color scheme can work, it's your garden so if you're happy who cares what anyone else thinks.  But still, understanding the basic principles of using color in design can be a lot of help for you.
Include water feature
Water features are distinctive and provide an attractive focal point to your outdoor space. Water features may include fountains, small ponds, and small waterfalls. They can be placed to enhance an otherwise obstinate or unused part of your space.
Put some extra space storage
Storage and space are one of the key vital aspects of a home, it is the one that grants the ability of a yard, or home to become organized and neat, therefore giving a more pleasant, stress-free and a sense of freedom in your home's atmosphere. Improving this will provide you the said characteristics. Even better, a dedicated space or shed for storage will provide convenience and ease of access, rather than searching the whole yard on where you have placed your belongings.
Assemble fire pit
Imagine you and your friends in front of a fire congregating in your outdoor space having barbecues and socializing the cold night away. It's perfect! Fire pits are also a good addition to your home that can add value if you ever decide to sell it. These are attractive features that can really help make your home stand apart from others.
Preparing for pressure washing
Bear in mind that your home's exterior is being exposed to really harsh elements on a daily basis. This is happening every day and it's not just the weather that affects the exterior, but also casual activities that people employ. These activities degrade, discolor, or oxidizes the exterior appearance as time passes. Because of this, your property can lose value and it can also look much worse.
Adding new patio furniture
Patio furniture is an exclusivity to the exterior home, it expresses the aesthetic of your home, representing a pinch of style and personality, and showcasing it outside for the local people to view and admire. Improving the patio may mean the addition of hotel furnitures that may contribute to the guest's overall experience, simple yet small details like chair design and position can affect the experience of the guests currently staying, and experience and leisure is something that guests can remember and would motivate them into visiting again. When shopping for furniture, you definitely get what you pay for. Some things appear to be more expensive in first sight but if you come to think of it, sometimes buying those things can save you a lot in the long run.
So there you have it. These some of the unique approaches and genius ways to channel your own outdoor space. Don't deprive your outdoor space of the possible improvements just because it's just outdoor. Always remember, the outside look of your home is just as important as the inside.