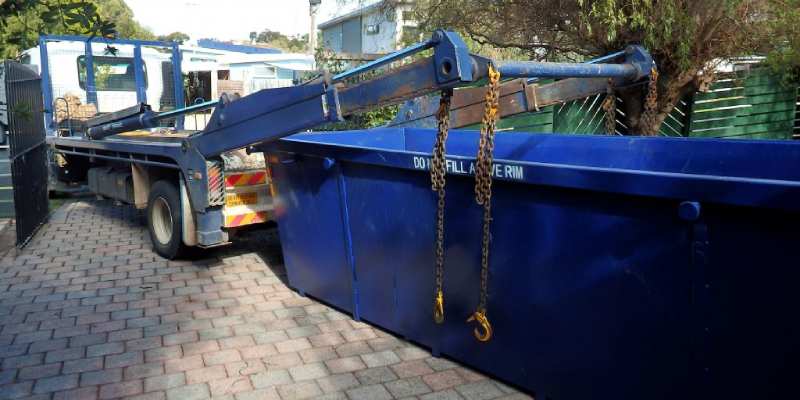 Cleaning your property is a tedious task especially if you have a bigger space. If you lack the resources and workforce, it will be difficult for you to manage all the things to get all the rubbish out of your area. One good idea is to hire a skip bin to get your cleaning job done in no time.
Here are some benefits of hiring a skip bin:
1. Affordability
If you think that businesses and big companies are the only clients of a skip bin hiring company, you are definitely wrong about them. Skip bin hire companies can also provide services to residential owners like you. Don't worry about charges; they can offer a lower price to clients involving cleaning their property.
Hiring a skip bin can be much cheaper than doing all the disposal all by yourself. You don't even have to worry about buying a lot of garbage bags and spending gas for multiple trips to the garbage site.
2. A lot easier
Getting services from a waste management company is a lot easier. Thanks to the internet, most of them already have websites that allow you to easily access what kind of waste management services they can offer. You can quickly contact them through their site if you have any queries.
Moreover, once you've decided to hire a skip bin for your property cleaning, it's easier to request a quote from them. You have to check their website, fill up a form with your details, and they are most likely to respond fast. You don't need to look for contact numbers and call or visit their office. You can focus on managing the cleaning activities of your property.
Hiring skip bins makes it easier during waste segregation. Most companies will provide you with two bins when you avail of their service. One is for biodegradable wastes such as leaves, paper, soil, food wastes, and others. Meanwhile, the other one is for recyclables and non-biodegradables, such as cans, plastics, bottles, etc. Having separate bins will make it easier for you to sort out all the things in your property, as well as dispose of them afterwards.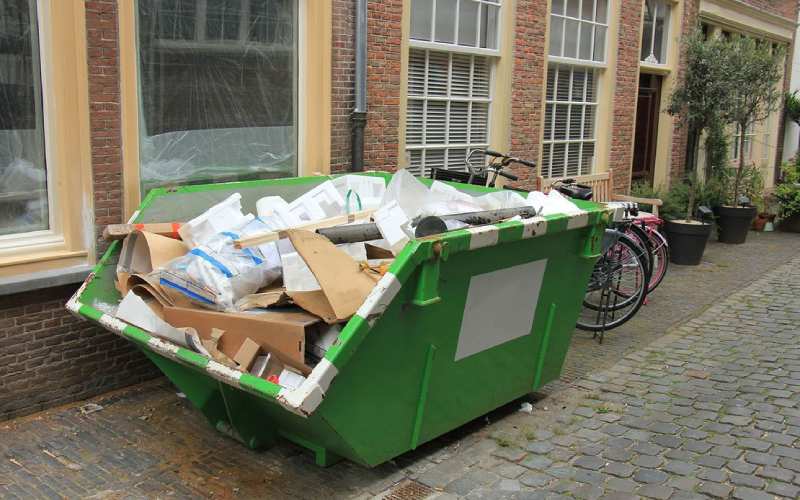 3. Declutters your place instantly
Hiring skip bins lessens the time of decluttering your property, quickly finishing the job. All you have to do is to dump all your things in the container, and you're good to go. However, you also have to make sure that everything that goes to the bin is well-sorted.
There are different skip bin sizes, though it's best to hire larger skip bins so that it can accommodate more garbage in a single disposal. Also, there are various types of wastes that skip bins can accommodate compared to traditional waste management methods, like cement slabs, huge rocks, broken glass, etc.
4. Environment-friendly
Some waste management companies exercise initiative in taking good care of the environment. Sometimes, they have their program in terms of recycling wastes. Hiring a skip bin instead of throwing out your garbage on your own is one way of helping the environment. They have the right strategies in terms of garbage disposal and recycling that are less harmful to the environment.
Some waste management companies can even offer you incentives once you hire a skip bin, especially if you have a lot of recyclable materials to dispose of.
5. Provides safety
The structure of a skip bin makes it safer when disposing of different materials such as rusty metals, broken glass, and other hazardous objects. You don't need to worry about your garbage bags getting ripped because of these items inside. Skip bins can be tightly sealed during transportation to keep these items secured.
6. Convenience
If you don't want to waste too much time driving back and forth to throw out your garbage in the dump site, then it's best to hire a skip bin instead. You don't need to worry about transferring your waste materials since the company will also provide trucks and other equipment to carry the skip bin to its destination.
You can also ask the waste management service company if they can provide you with other equipment such as trolleys, dollies, and pushcarts to make it easier for you to move your garbage to the skip bins. Most of them will provide you with these as a part of the service you've paid for. You may not have this equipment at your disposal if you don't hire a skip bin.
Final Thoughts
Hiring a skip bin from a waste management company has other benefits aside from cleaning your property a lot easier. Its convenience will lessen your time and effort in attending to all the cleaning activities. Also, hiring a skip bin is less harmful for the environment because your waste items are guaranteed to be disposed of and recycled properly.