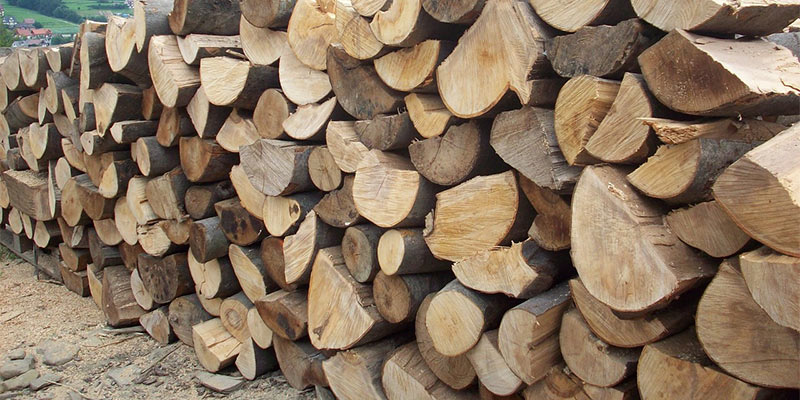 If you want to make lumber your hobby or business, you probably already have some basic knowledge about wood processing. You know what type of wood you would like to use and have some ideas about how to turn trees into lumber. All you need is a piece of good professional advice on how to choose the best tools for your purpose. Good for everyone because it is exactly what we have here.
First, we give you the detailed tool list with useful tips on choice. Then, we briefly describe stages of wood processing and types of required tools. You will avoid typical mistakes and be prepared for the shopping.
The right saw for the job
While choosing a saw, consider these points:
Power type: mechanic, electric, gas
Cutting wood with a handsaw is time-consuming and sometimes hard. Electric-powered tools are quicker and easier to operate. They are good at trimming, pruning and cutting trees. Gas-powered saws are the most productive. They can fell more massive trees, but they require fuel and oil. Such tools have higher price. For occasional woodwork, you had better choose a high-quality handsaw. If you want to process wood regularly, it is better to own a good electric saw or even a gas-powered tool for big projects. Buying cheap and low-quality equipment may cause a bad experience and spoil your lumber.
Purpose
There are more than 15 types of special-purpose saws, for instance, head saw, bandsaw, circular saw, scroll saw, and so on. If you are just starting up, honestly, you don't need them. You can successfully cut a log into pieces with a general-purpose chainsaw. If you want to harvest lumber right in the forest, simply attach a portable sawmill to your chainsaw and enjoy the result. Also, small sawmills are convenient for working in the yard.
Portability
Cordless devices are more portable, but you need to charge them before using. Most of the professionals who work in the courtyard prefer electric-powered tools with a long cord. Woodworkers who go to the forest often have extra cordless units in addition to corded equipment.
Technical characteristics
The most essential is the length of a guide bar, power capacity, safety features, such as side chain tensioning, a chain catcher, inertia chain brake. Read the buying guides for more detailed information because the saw features will affect the quality of your lumber.
Brand
This means not only the name of a company that made a saw but also the quality and warranty conditions. Reliable manufacturers are the best when it comes to warranty terms and they provide great customer service.
The 3 leading brands in the saw market are:
Stihl
Husqvarna Group
Echo
The following companies also offer excellent quality: Jonsered, Dolmar, McCulloch, Oregon cutting systems, Makita, Hitachi and some others. These companies also produce saw related equipment like sawmills.
When it comes to choosing a saw, do not buy no-name products, stick to well-known manufacturers. Most of them have portable models with affordable prices.
Other important tools
In addition to a saw, you might need different tools for your purposes:
For debarking: a draw knife or an automatic debarking machine.
For sanding and trimming: a sanding belt or an automatic sanding tool, an edging trimmer.
For finishing: a drying kiln, a spray gun or hand tools to stain the lumber.
Different ways of finishing require different sets of tools, and this topic worth writing another article.
During the whole process, you will measure the wood and draw marking lines with
a ruler, straightedge (for measuring and cutting)
an awl or bradawl,
a retractable measuring tape
a spirit level
a chalk line
This is a basic kit. For particular purposes, for instance for wood carving, there are many other tools.
Tip: While choosing these tools also think of the manufacturer, warranty, safety and ease-of-use features. Choose portable and easy-to-use models that are suitable for working in the courtyard or in the forest if you prefer to go there.
Tools by stages of processing wood
Let's go through the woodworking process and take a closer look at the tools that might be used at each stage.
From tree to log
All stages of processing can be handled by a big sawmill manufacturer or by a small group of men (hobbyists or professionals wearing glasses for eye protection and gloves). The way from a tree to lumber is the same, but the time required is different.
If you are in a hurry, then you may get yourself some debarked wood that is ready to be sawn and cut it in your yard with a sawmill.
If you want to have fun, start in the middle of the forest with a smile on your face and a buzzing chainsaw in your hands. Fell the proper tree and saw the truck into manageable pieces. Then take your trophy to the courtyard and have some rest – you really earned it.
What you need: a chainsaw and a transport for logs.
Debarking like a pro
Skip this stage if you need bark covered wood.
If your aim is smooth wood, you may debark it with a draw knife. It will be time-consuming but exciting. For a quicker way, you may use an automatic debarking tool. It is to be attached to your chainsaw and helps you debark and smooth knots quickly.
For finishing use a sanding belt if you prefer manual work or a speed sander with a bag for dust if you want to save your time. Makita makes one of the best sanders. When the job is done, you may want to collect the dust from your yard with a vacuum cleaner or a broom.
What you need: a draw knife or a hand chainsaw with a debarking tool; sanding belt or automatic belt sander.
From log to flitches and cants
The debarked log is all yours. Now decide how to cut it:
For detaching small sections from the edges of the log profile, use a band saw.
For breaking the log into cants, use a head saw.
With a resaw (a large band saw) you can break cants down into nice multiple flitches.
These types of tools are on the pricey side. They are a godsend for professional woodworkers, but if you process wood occasionally, you may not need them. A good chainsaw mill can replace them all. A portable mill is a metal frame for accurate measuring while cutting pieces off. Before the invention of a sawmill, woodworkers used an ax for hewing the log. This process wasn't as nice and easy as nowadays. When you divide a log into pieces, an edging trimmer helps you remove irregular ends and square the lumber.
What you need: three different types of saw or one good chainsaw with a mill, an edger.
What is next?
The following work depends on your project. You may continue woodwork by air-drying or kiln drying, removing moisture from the planks. Lumber will then become material for wood items. In the end, usually comes staining and covering with a finishing top for protection.
What you need: inspiration and special-purpose toolkit for your needs.
From cozy wooden huts in the mountains to beautiful mosaic parquets in palaces; from fabulous art items to stylish and durable bookshelves – all of these and more are made of processed wood. The key to creating such stunning things (and also making money, because the beauty worth paying for it) is picking up the right equipment.