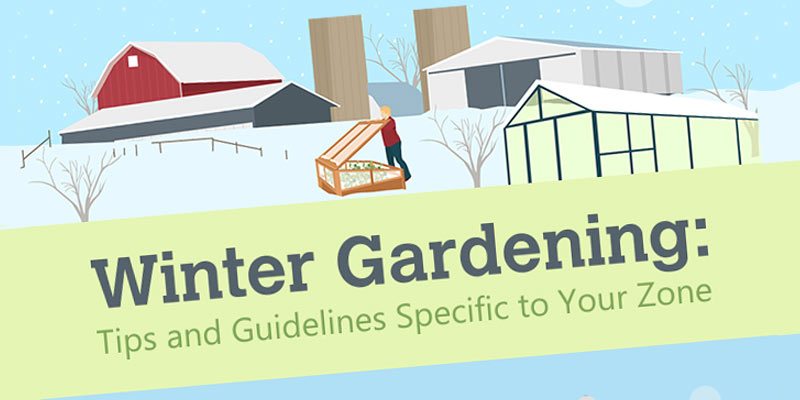 Just because it's cold outside doesn't mean you can't be busy growing crops in your garden. This new infographic from our friends at Fix.com will help you choose the right cold-hardy crops and show you how to take care of them during the winter months.
There are a number of winter vegetables that are able to withstand cold conditions, from carrots and cabbage to leeks and lettuce. With a little bit of extra care & attention it is possible to grow your own delicious food right throughout the winter months. Check out the infographic below to find out more. (Note that here in the UK, we are in Zone 4).
Click to view the full-size version.

Original infographic from Fix.com.
See also: