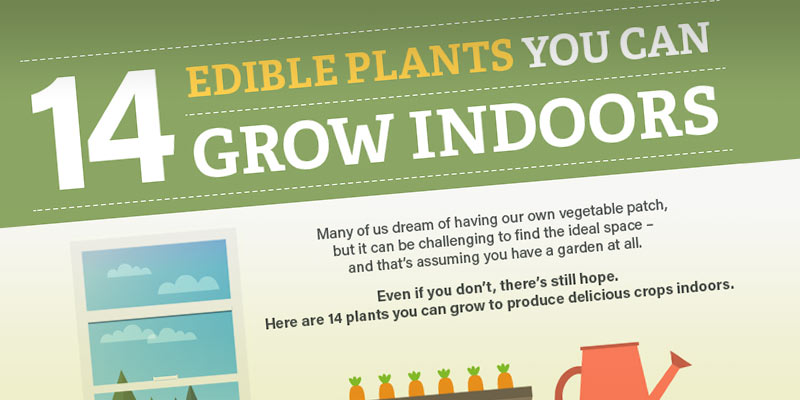 You don't need a huge garden to be able to grow your own fruit and vegetables at home — in fact you don't need a garden at all! Plants such as carrots, lettuce, chillies and strawberries can all be grown indoors. Use this handy infographic from Pound Place to find out how.
Producing your own food is a great way to save money as well as a fun & relaxing pastime. The plants in the chart below can be sowed as early as February and harvested throughout the year, giving you a steady supply of seasonal fresh fruit and veg. The infographic also lets you know the type of soil to use, how much sunlight different plants need and what pests to look out for.
Click on the infographic to view the full sized version.

Infographic by Pounds Place
See also