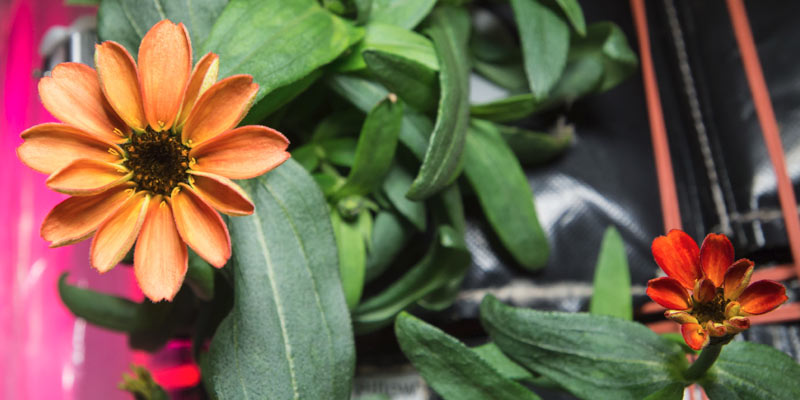 A zinnia flower was the first to bloom in the International Space Station's new vegatable facility.
Zinnias are a type of edible flowering plant that are fairly easy to grow down here on earth. Astronauts have been observing how plants grow in space in order to learn more about producing food on long, deep-space missions. The same vegetable lab managed to successfully grow lettuce last year.
On 16th Jan 2016 NASA astronaut Scott Kelly tweeted photos of the blooming zinnias with the words "Yes, there are other life forms in space! #SpaceFlower #YearInSpace".
The plants have to be grown in special "rooting" pillows containing soil and seeds, with water injected into the pillows as neccessary.
Gardeners, what do you think? Leave your comments below!