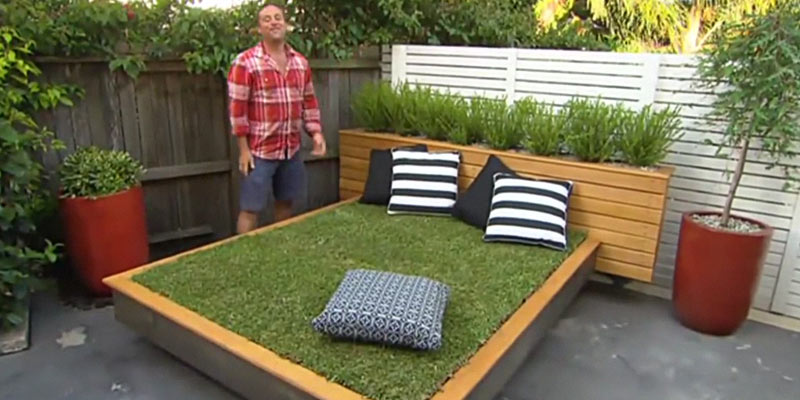 Watch Australian gardener Jason Hodges build a wooden bed complete with a grass covering and planter headboard.
In the video below, the gardener and TV host talks about how much he loves to lie down on the grass on a lazy summer day — which gave him the idea for the grass day bed. Even those with a very small courtyard garden can still enjoy the feeling of having a real lawn underneath them.
The main structure of the bed is built by screwing together pressure treated boards and sanding the outward facing surfaces to get them looking nice and neat. A planter/headboard is made the same way, with some additional hardwood cladding and facias (if you're planning to try this out yourself, a mitre saw might come in handy).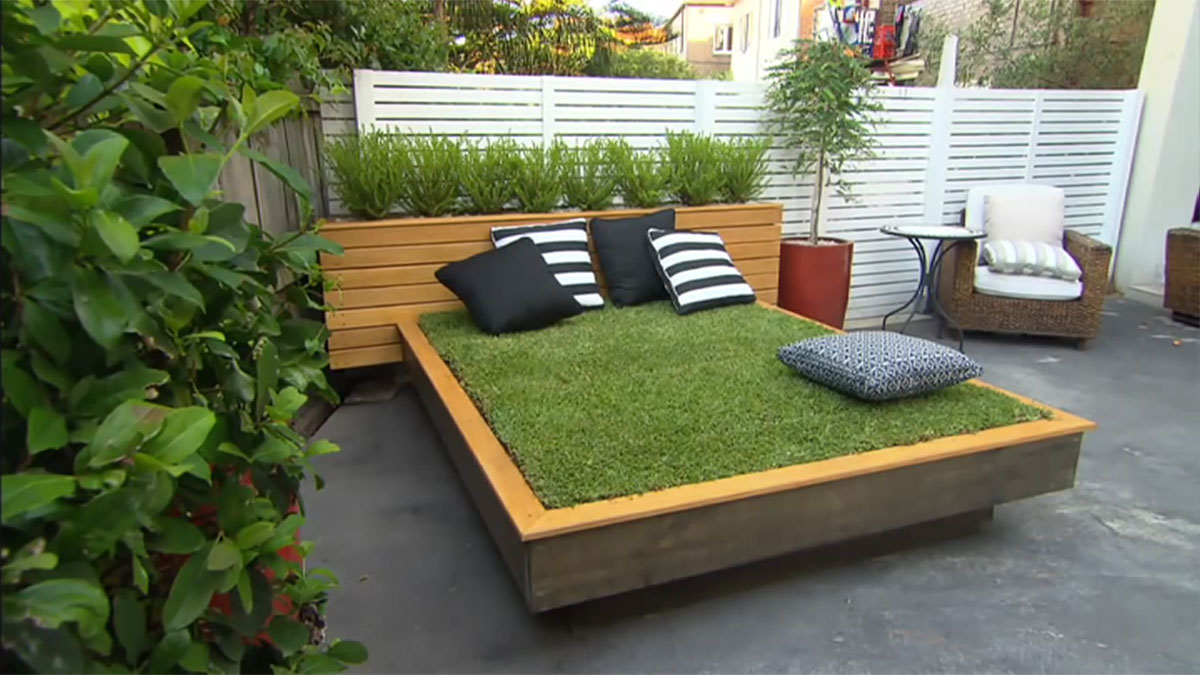 Next comes the soil 'mattress'. Jason puts down a layer of geofabric which will hold the soil in but let water pass through. This prevents the soil from washing away through the gaps in the boards whilst also keeping it from becoming boggy. The soil needs to be compacted to remove excess air, which prevents the turf from drying out. He also adds water crystals, as the bed is free draining and its raised position makes it more exposed to the hot Australian sun (this step may not be strictly necessary in the UK). After sprinkling some lawn food onto the soil it's time to lay the turf.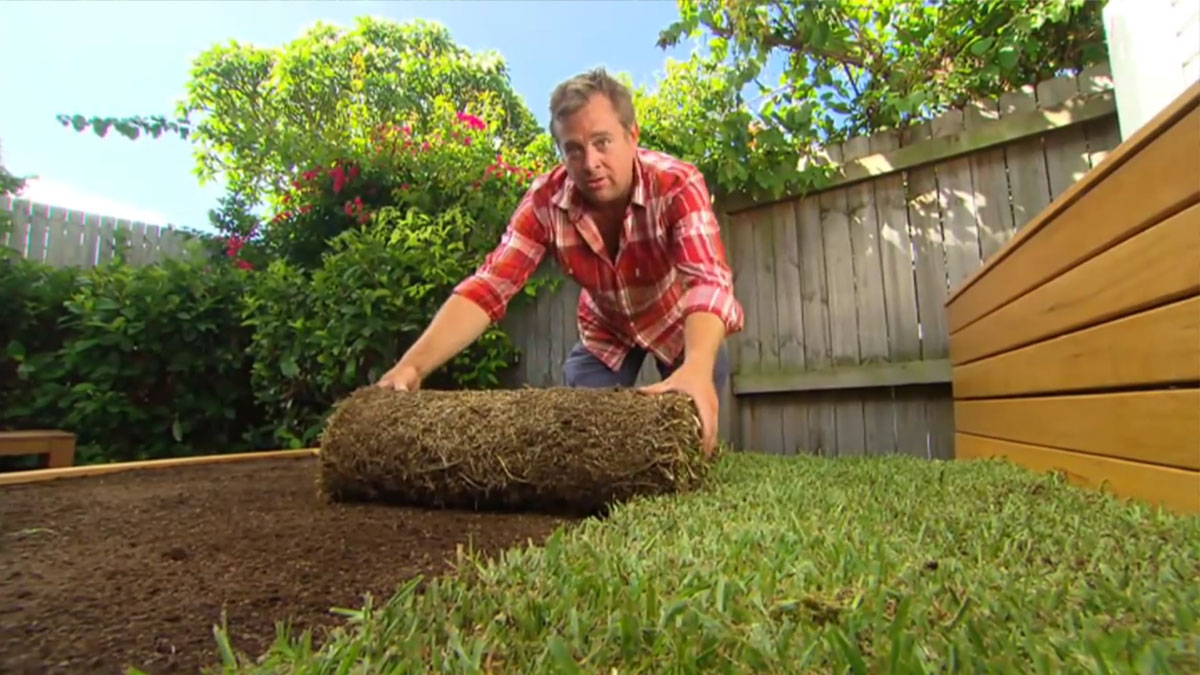 Jason uses Soft Leaf Buffalo, a variety of turf popular in Australia that is designed to be soft to the touch and able to cope with harsh, dry weather. The planter headboard needs something low maintenance and hardy, so Jason goes for hebe — a dense, evergreen shrub which is common in the UK as well as Australia.The new turf will need plenty of water while it gets established, then an occasional watering to keep it looking good. You can keep the grass short with a pair of garden shears.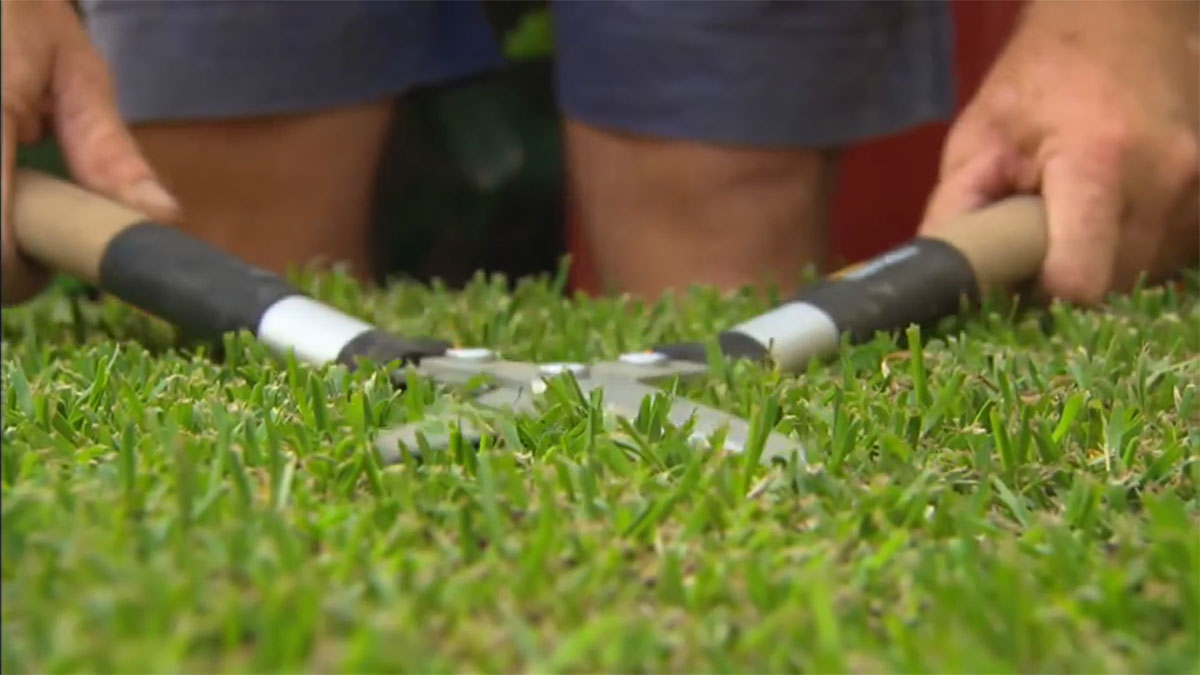 Once the turf is down, throw on some outdoor cushions and your bed is ready!