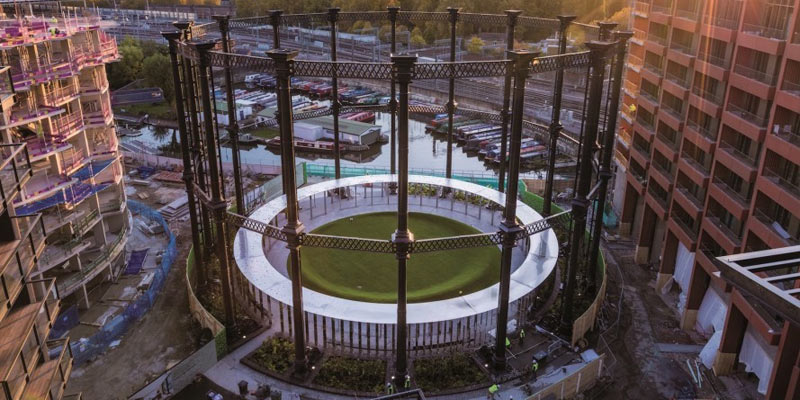 A grade-II listed gasholder in King's Cross has been lovingly restored and converted into a unique urban park.
The 35m wide structure was originally built in the mid-19th century and was in constant use right up until 2000. In 2011 the decision was made to dismantle the cast iron gasholder and have it carefully refurbished by a specialist engineering firm in Yorkshire. Two years later it was painstakingly reassembled and converted into a stunning urban park. The new green area overlooks Camley Street Natural Park and St Pancras Basin, with paths leading to the nearby canal.
The park itself was designed by by Bell Phillips Architects.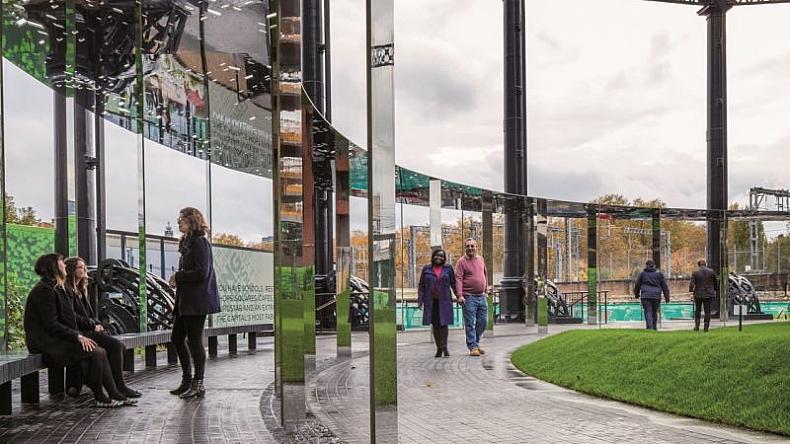 The park can be used to sit and watch the passing canal boats, as a play area for children from the nearby primary school and as an event space.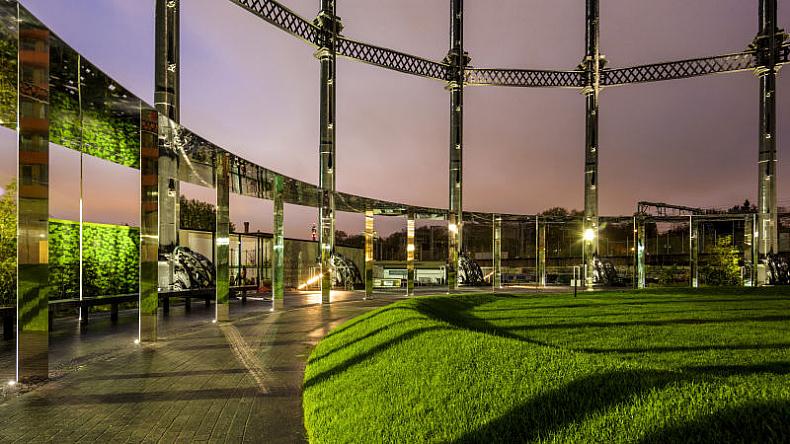 Other gasholders in the area have also been restored & repurposed, including the Gasholder Triplets — a row of three gasholders that have been turned into modern apartments.