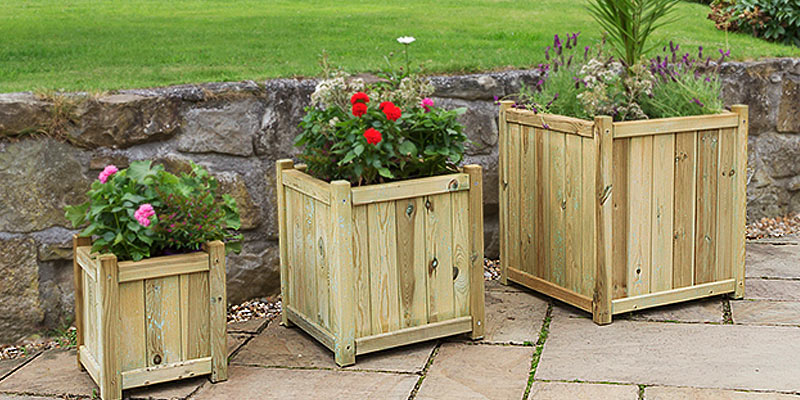 Now that the clocks have changed and we're about to enter April, there's no better time than now to get your garden in shape! We've put together a few simple ideas to give you some inspiration.
Planters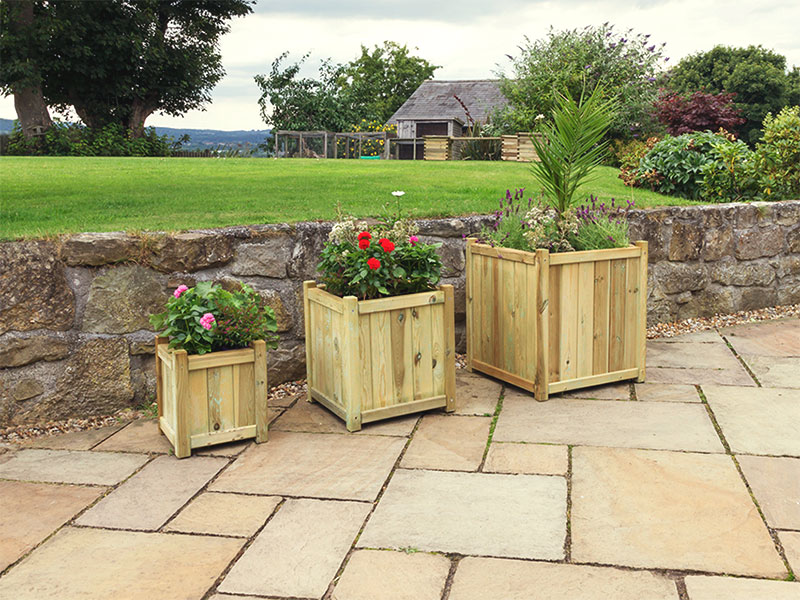 Add some colour to your garden with a mixture of different plants and flowers. Wooden planters work well because you can easily move them around whenever you fancy a change, and they're great for livening up a paved garden. A nested planter set like the one pictured above lets you mix and match different sizes to create different effects.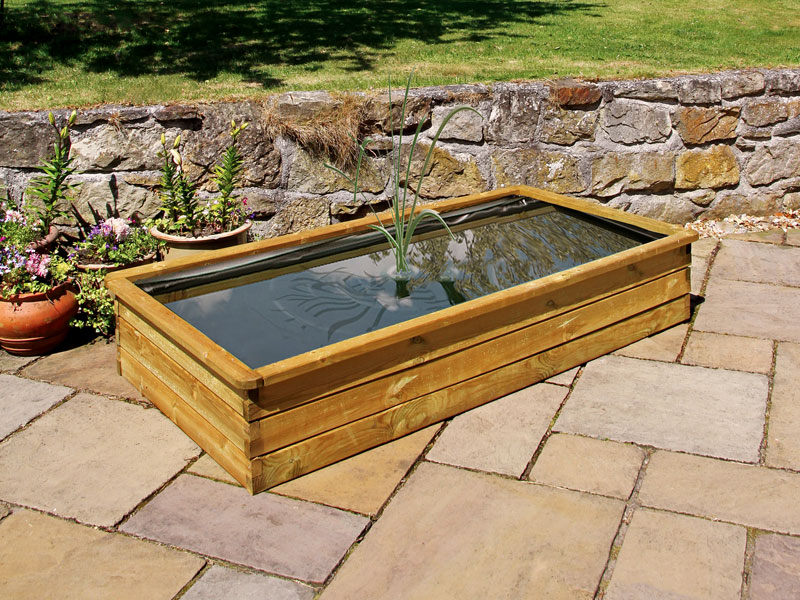 Aquatic planters allow you to create a mini water feature without the hassle and expense of digging a pond. These planters are made from chunky treated timber, come with a heavy duty PVC liner and are suitable for most pond plants.
Patio furniture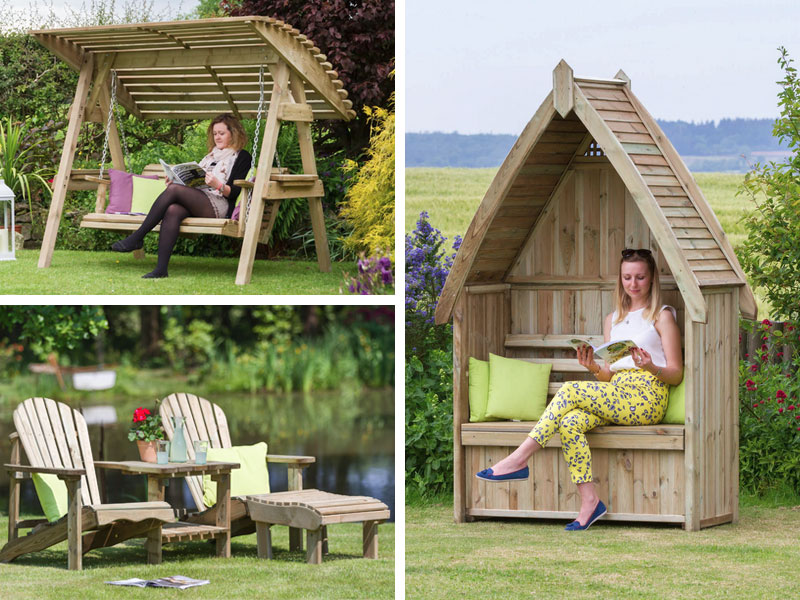 Patio furniture is a must if you're into eating and entertaining in the garden, whether it's an entire dining set or a simple garden bench. We recommend hardwood or treated softwood to make sure your furniture lasts.
Try growing your own fruit and veg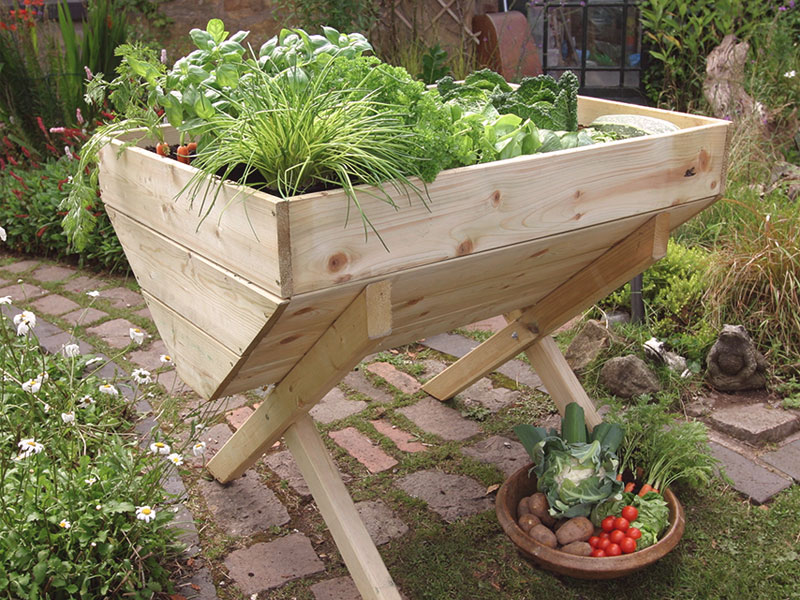 Now's about the right time of year to get planting! Growing your own fruit and veg is easier than you might think and is extremely satisfying. Most garden centres will stock a range of cold frames, potting tables, composters and planters.