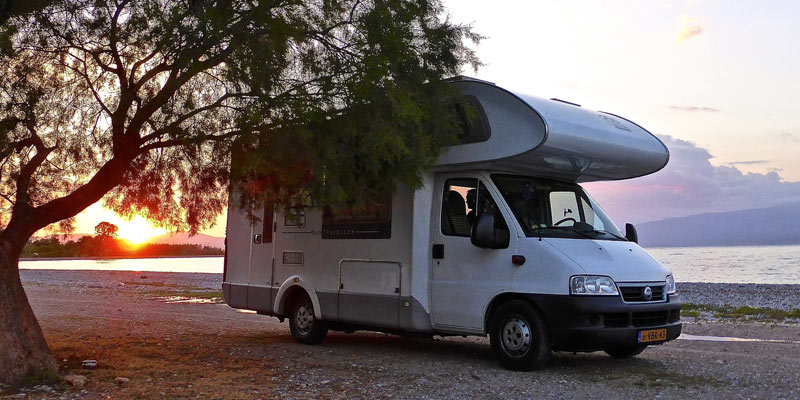 Not everyone can live out of an RV. Even if you dream of hitting the road full-time, chances are, you have to put your RV away for at least a little while each year.
The first step is pulling the RV in your driveway, but there's a lot more to maintaining your RV when you aren't using it. Here are four tips that will help you keep your RV in tip-stop shape so it is ready the instant you want to hit the road again.
Rent It Out
It makes sense that a house, car, or RV would last longer if it isn't being used. Unfortunately, the opposite is likely to be true. Homes and vehicles actually last longer if they are used regularly!
The best solution would be for you and your family to hit the road more often, but that isn't always possible. Instead, consider renting your RV on Outdoorsy.
By posting your RV, not only can you keep it in good working order by letting someone else drive it around, you can also make a little extra cash in the process.
Store It Thoughtfully
There are a million ways to store an RV, and some of them are better than others. Housing your RV inside an indoor storage facility is the best way to keep your RV in the very best condition possible.
However, there are other storage ideas as well that don't require you to drive back and forth to an indoor storage unit. If you'd rather keep your RV in your driveway, add a carport to the side of your garage that is big enough for your RV. If that isn't possible, consider using a cover that keeps your RV out of the elements.
Clean It out After Every Trip
When you pull your RV into the driveway, you're probably tempted to head straight inside. Before you can kick up your feet and relax, you really need to clean out the RV.
Clean out the inside so bacteria doesn't have a chance to grow. You should also clean off the outside of the RV to help prevent rust from developing. Not to mention, it's a lot more fun to plan your next trip knowing you don't have to clean the RV before you leave!
Perform Regular Maintenance
Regular maintenance is a must for your RV, especially if it isn't being driven. A few maintenance tips include:
Checking and maintaining fluid levels
Inspecting the battery and tires
Inspecting the roof
Flushing out holding tanks
Checking fire extinguishers and alarms
Checking exterior lights
Scheduling yearly tune-ups for AC and heating units
Making sure your emergency kit is fully stocked
Checking radiator hoses, heater hoses, and clamps
This list is by no means complete, but it will give you a good start! The key is to always be thinking about your RV. Make a list and check it twice every time you're ready to park your RV to ensure it's fully operational the next time you hit the road.