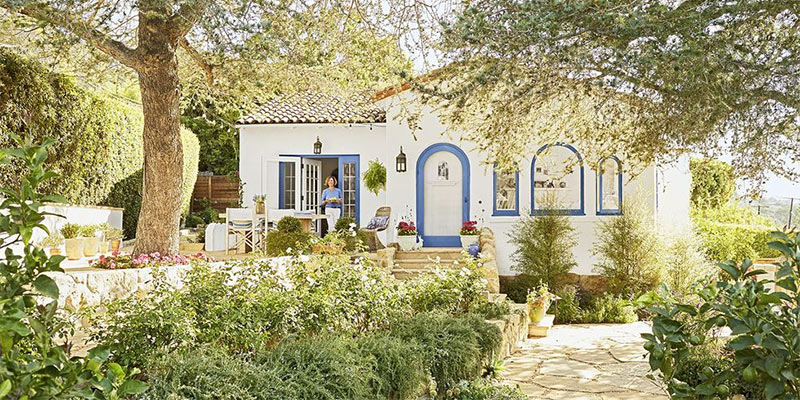 Landscaping refers to any activity that modifies the visible features of an area of land. Landscaping began back in 1955 but as an academic discipline. Over the years, it has evolved into a multi-billion business.
Well-designed landscape helps to highlight the beauty and field options of a house. Even better, it raises a home's price significantly. Whereas a beautiful yard might take time and cash, there are some artistic and low-maintenance ways that help to update your home's exterior while not breaking the bank.
Create an Outdoor Living Space
When always living in the constraint of one's walls, it's warmer and better to extend your house by creating outdoor space. By designing outdoor living space, you can achieve low maintenance cost by having less grassy areas to maintain.
By adding a deck and transforming the area into an outdoor dining, you can entertain more guests and family. This expands your house and makes it look much bigger.
Plant Lavender
Accordingly to landscaping experts, NS Landscapes says, lavender is a plant that helps to reduce stress and anxiety, as well as eliminate nervous tension, prevents acne, relieves pain, disinfects the scalp and skin, enhances blood circulation and treats various respiratory problems. It is also a bug repellant and so much more.
With all these benefits coupled with a relaxing aroma and burst of color, lavender is one of the best types of flowers to plant and make your land full of beauty.
Planting Climate –Specific Grass
Finding out the types of grass that is accustomed to your climate helps in low maintenance. This will help you save money and time on things like fertilizer, watering and other maintenance issues.
For example in California, oat grass is a native perennial grass that grows slowly and stays evergreen throughout the year. Oat grass gives a lowland meadow look or grows well in a rocky garden which is best for home use.
Matted Plants
Pots are able to adapt to any surrounding area. It's always helpful when you want color in any part of your yard. Pots are portable so if you have a party on your patio, you can move them to that area.
This will help bring out a pop of color and coordinate the flowers to the season. Occasionally, you can try different colors, such as in summer put pink and white, while in fall put yellow and red.
Remove Leaves in the Fall
In-between summer and winter there is fall. During spring and summer, sunlight is in plenty and plants make a lot of chlorophyll. The color of leaves changes from green to brown and begin to fall off. This causes the leaves to stain the grass if left during winter.
This causes some yellow stains. By removing your leaves during fall, you're winter-proofing your yard. This makes the grass stain free.
Consider Artificial Grass
If the natural grass requires too much maintenance work, go for artificial grass. Even if you have kids or pets, don't be afraid to try it out.
Natural grass is always easy to tear up when kids and dogs run around. You can't make the grass kid-proof or dog-proof. But though artificial grass you're sure your grass is safe and zero upkeep during the weekend.
Use Rain Barrels
This not only saves on bills, but is also environmental friendly. Get a rain barrel and attach it to a downspout, so all the water comes off the roof of your house.
Collecting water with rain barrels is extremely easy to storage water. It also can help to water your plants through a pipe system if you make one. This method also saves on water wastage and save time.
Conclusion
Don't let your yard look unmaintained try the above tips today.