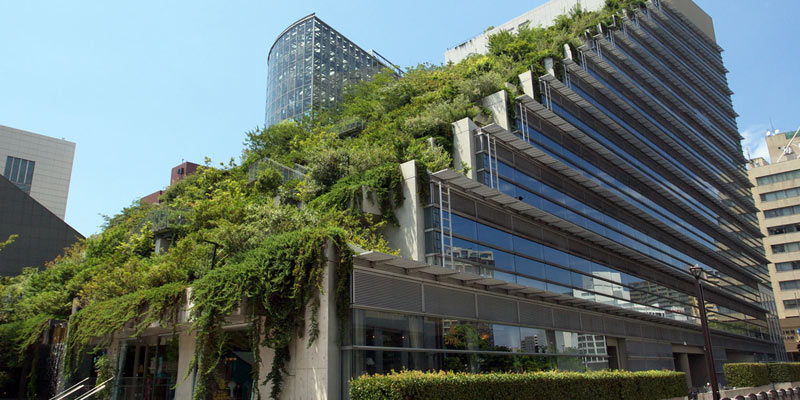 Asian Crossroads Over the Sea (ACROS) was designed to give the city of Fukuoka a much-needed new government building, without destroying one the city's last remaining green spaces. The result is one of the world's largest and most impressive green roofs.
The sloped building, designed by Emilio Ambasz & Associates, actually doubles the size of the existing neighbouring park, whilst providing over one million square feet of useful space underneath — including an exhibition hall, museum, 2000-seat theatre, conference facilities, government & private offices, underground parking and retail spaces.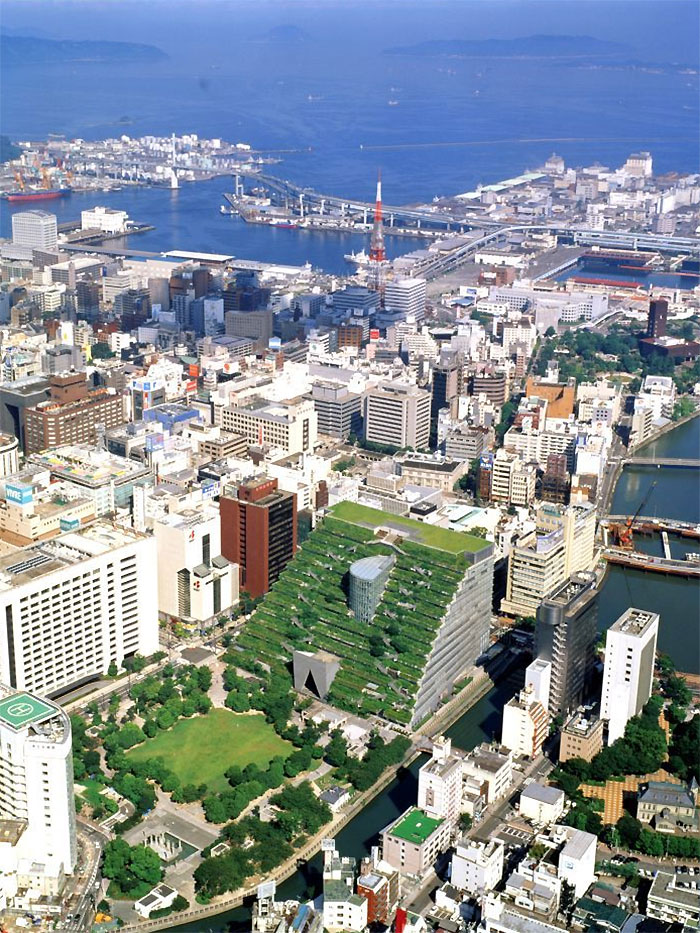 Up on top, the park is composed of fifteen terraces that creates a giant green staircase, culminating in a belvedere that offers views of the city, the nearby harbour and the surrounding hills.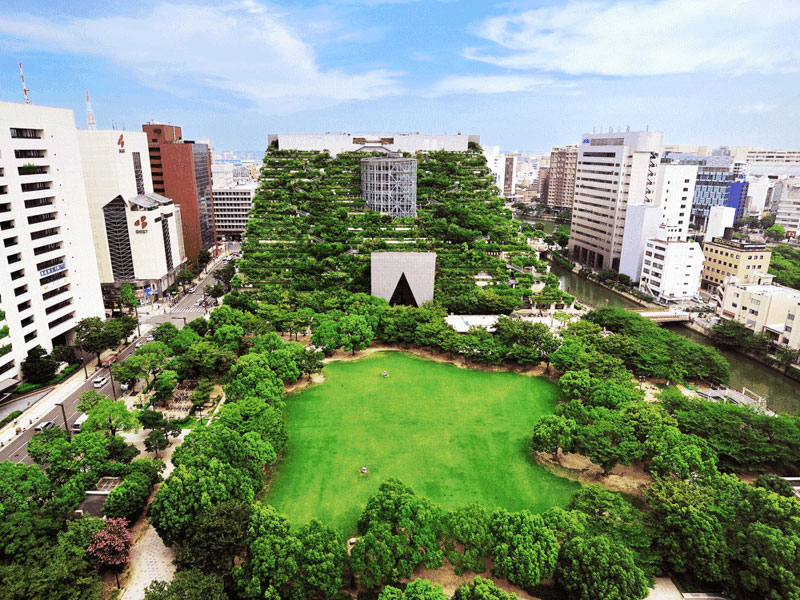 The northern side of the dual-purpose structure faces a busy street and looks like a slick commercial building, whereas the south-facing side reveals an eco-friendly green roof.
ACROS has won several awards, including 1st prize in the 2001 Japan Institute of Architects Certificate of Environmental Architecture.
Top photo by Pontafon, used under Creative Commons License