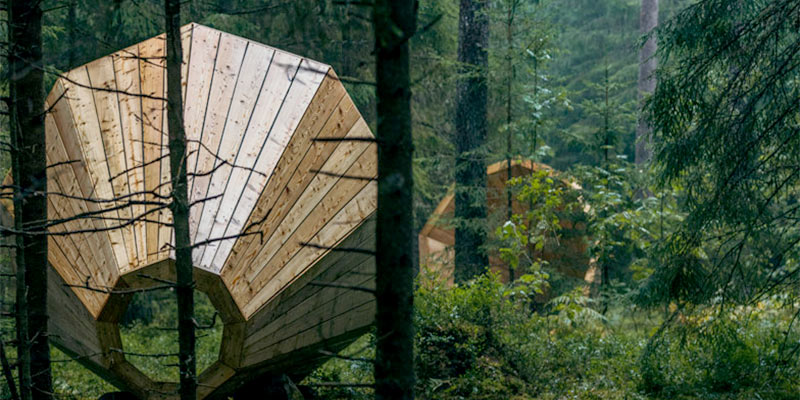 Students from the Estonian Academy of Arts have created these giant timber megaphones, designed to amplify the natural sounds of the forest.
The three structures are a result of a workshop carried out by a group of designers — Tõnis Kalve and Ahti Grünberg from Derelict Furniture, and Aet Ader, Karin Tõugu, Kadri Klementi and Mari Hunt from architecture studio B210.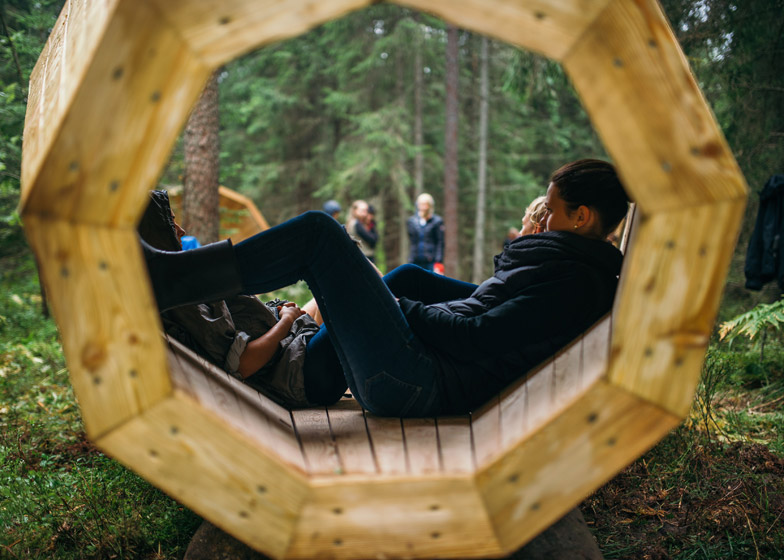 The megaphones measure 3 metres across at their widest point, making them large enough for weary hikers to sit down and relax inside. The real magic happens however when you stand in the centre of the installation, where you can hear sound coming in from all three directions.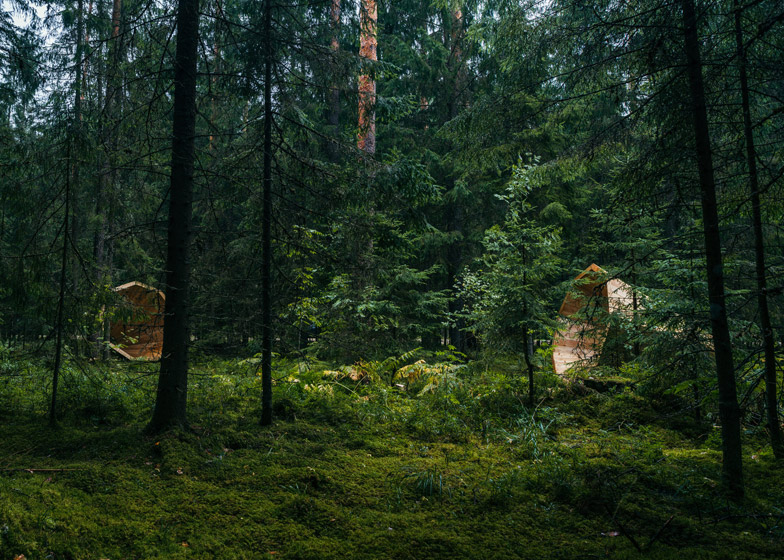 The timber structures were built off-site in the Estonian town of Tallinn, before being transported to a site in the Pähni Nature Centre near the Latvian border.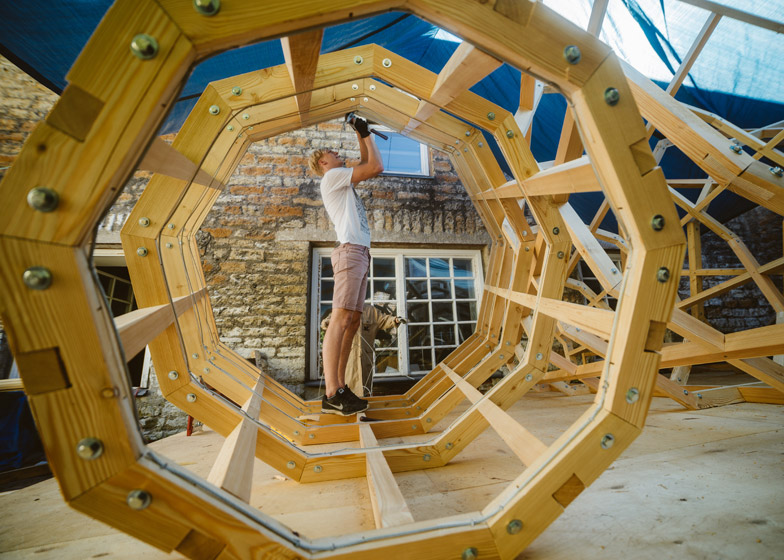 Over 50% of the country is covered by forest, and this isn't the first architectural experiment to take place there. Amongst others there is a 95m long elevated walkway.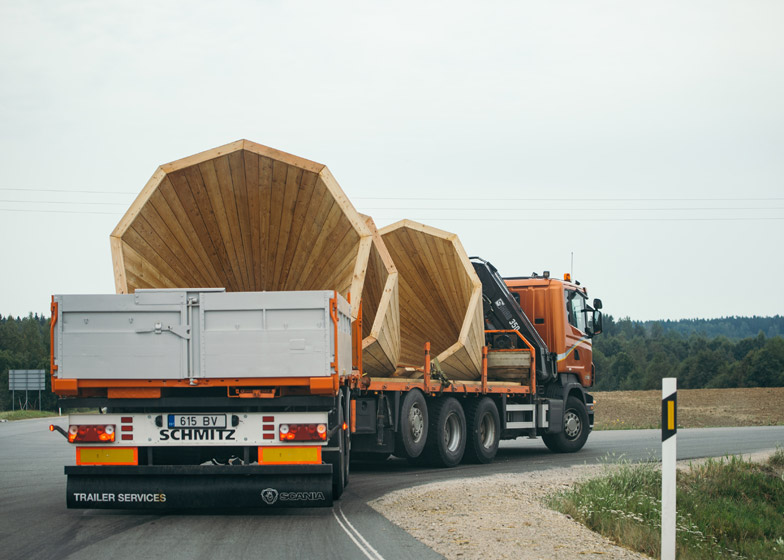 "It's a place to listen, to browse the audible book of nature – there hasn't really been a place like that in Estonia before," says Mikita.